California based newMacgadgets has introduced the new iPad Mini Security Base. Designed with the Apple store look in mind, the new iPad Mini Security Base offers a clean, sleek design, with all the safeguards needed to display the iPad Mini & iPad mini with Retina Display in open environments.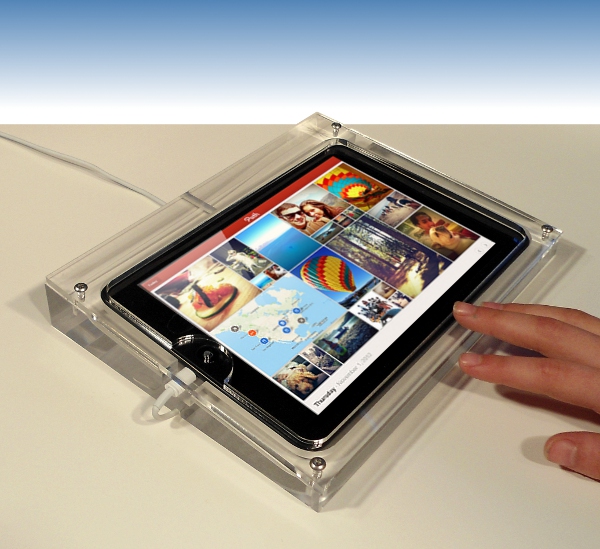 Precision cut out of clear 1 1/4″ clear acrylic, and designed to secure the iPad Mini place, this base is the ideal display for retailers, kiosks, conference rooms, hotels, schools and much more.
The iPad mini is held in a acrylic base and secured with an outer-frame and tamper-proof screws. The solid acrylic base secures to any desktop or counter-top with clear adhesive or mounting screws. In addition, slots are provided for the new Lightning charging cable, on/off switch and earphone port.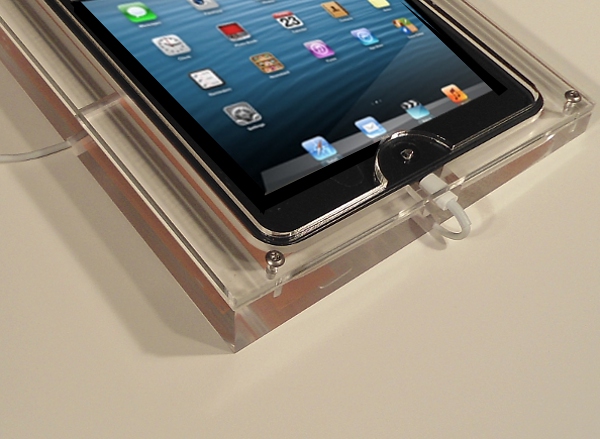 Other recently introduced newMacgadgets product designs for the iPad and iPhone include their iPad Pedestal Base and iPad Mini Pedestal Base, each designed to display the iPad just like the Apple store. Also just introduced, is their new iPad Kiosk Display designed for retailers that need security and functionality in open environments.
The new iPad mini Security Base compliments newMacgadets best selling iPad Security Base and other related products. The iPad mini Security Base retails for $79.95 (USD). For additional details and pictures visit newMacgadgets website.
newMacgadgets:
http://newmacgadgets.com
iPad mini Security Base:
http://newpcgadgets.com/products/ipad_mini_security_base/