iSkin, a premium brand of mobile lifestyle accessories, today officially announced its new Claro case for the iPhone 5 and iPhone 5s. Designed to offer pure shock and impact protection, the Claro features the clarity of a hard plastic case but with the protective qualities of a soft-gel case. Its optically clear, flexible, stain and smear resistant back gives its owner a pristine view of the iPhone's beauty. This unique design means the Claro is crack resistant and provides a confident grip on the iPhone 5 or 5s.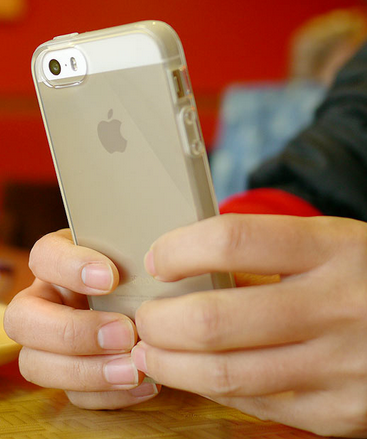 The Claro will also arrive in transparent Diva Pink and Electric Blue at a later date.
Claro's precision fit design, beautifully encapsulates the iPhone 5/5s protecting volume and power buttons, front screen edges and gives owners a confident grip when on the go.
Claro introduces GearCare in online Combo: iSkin has teamed up with GearCare Accidental Damage Warranty Service to provide additional protection for the iPhone 5 and 5s that goes beyond the Apple 1 year manufacture's warranty. With the Claro GearCare combo, you get the Claro, a Titan High-Impact resistant screen shield and one year accidental damage warranty for your iPhone 5/5s. The warranty service offers up to five repairs (or a single replacement if necessary) for your device if it becomes accidentally damaged while protected by the Claro. Repair coverage includes screen damage, internal sensors and circuit damage, buttons and other system failure issues that may occur in the event of accidental drops.
The Claro GearCare Combos work with new and existing iPhone 5/5s devices and sells for $34.99 (USD). The Claro alone sells for $24.99. Available online at iSkin online.
iSkin Claro Case:
http://www.iSkin.com
Learn More:
http://www.iskin.com/iphone5s/claro/
Store:
http://bit.ly/Opq4TD