Microsoft's Surface 2 is still reportedly a sluggish seller cpared with Apple's iPad, but the company is persevering with the introduction of an additional model choice.
Surface 2 is pitched as a product that helps people get done what they need to do, and Microsoft says they've responded to requests for the capability to be online, even when Wi-Fi isn't available with a Surface that allows you to use mobile broadband.
To wit; they've announced the Surface 2 (AT&T 4G LTE), a 64GB mobile broadband-ready version of Surface 2 that will be available to purchase for $679 USD (ERP) in the US at Microsoft retail stores, http://www.MicrosoftStore.com and at BestBuy.com and all Best Buy and Best Buy Mobile stores, and also available through US commercial resellers beginning today, March 18.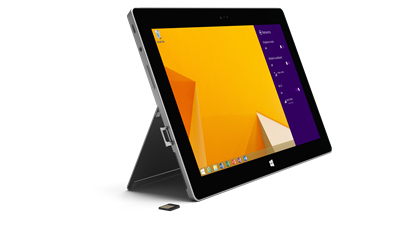 This new version of Surface 2, adds the power and reach of AT&T's 4G LTE network to the dual-position kickstand, bundled Microsoft Office Home & Student 2013 RT and Outlook 2013 RT, the full HD screen, the upgraded front- and rear-facing cameras and that full-size USB 3.0 port the iPad doesn't have.
In addition, when you purchase Surface 2 (AT&T 4G LTE) you'll receive 200 GB of free OneDrive(formerly known as SkyDrive) storage for two years.
For more information, visit:
http://www.MicrosoftStore.com