Intego today introduced its latest product line in Mac security and protection, VirusBarrier X8 and NetBarrier X8. Offering a streamlined user experience, Intego's flagship applications have been updated to provide even stronger protection against the dangers of the Internet. For over 17 years Intego has made it its mission to protect Apple products, which means all its software is Apple-native and has been designed for Mac OS X specifically.
Intego's VirusBarrier X8 was recently rated #1 with a 99% detection rate by independent testing lab 'The Safe Mac'. Alongside an all-new user interface, VirusBarrier X8 has a new low-priority scanning mode for enhanced performance while NetBarrier X8 has enhanced rule functionality for easier configuration and new firewall/application monitoring options.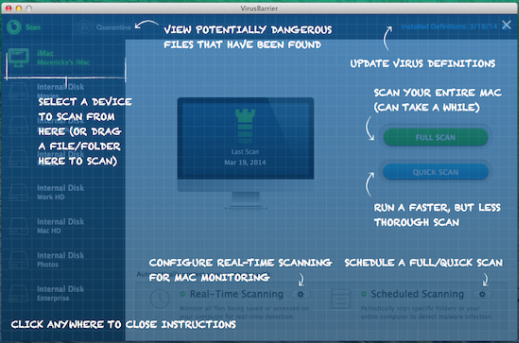 Customers can choose from a range of bundles:
* Mac Internet Security X8 – VirusBarrier X8 and NetBarrier X8 – worry-free protection against Mac / Windows malware and suspicious strangers / applications looking to access your Mac
* Mac Premium Bundle X8 – VirusBarrier X8, NetBarrier X8, Family Protector, Mac Washing Machine and Personal Backup – protect against malware and intrusions, optimize your Mac's performance, backup your files and create a safe surfing environment for your family and children
* Mac Washing Machine Secure X8 – VirusBarrier X8, NetBarrier X8 and Mac Washing Machine X8 – easily clean and protect your Mac with the perfect combination of anti-virus, network security and Mac cleaning utilities
* Family Protector Secure X8 – VirusBarrier X8, NetBarrier X8, and Family Protector – customizable parental controls combined with the latest security technology to help keep your family's digital world safe, secure, and appropriate
"We designed our X8 product line to be incredibly effective, straightforward and unobtrusive – exactly how our customers expect their Macs to operate," said Jeff Erwin, CEO of Intego.
Intego's X8 bundles are available for purchase at the website. Its applications are available in English, French, German, Spanish and Japanese. Current users of Intego's Mac Internet Security can easily upgrade to the X8 product line for free by visiting the website.
For new customers, the manufacturer's suggested retail price (MSRP) is $49.99 USD for Mac Internet Security, $89.99 USD for Mac Premium Bundle, $64.99 USD for Mac Washing Machine Secure X8 and $79.99 USD for Family Protector Secure X8. Local regional pricing (GBP, EUR, JPY) is available in more depth at the website. Customers can also get limited Free Trials of each product at the website.
System Requirements:
* Mac OS X 10.7 or higher
* Mac computer with Intel Core 2 Duo processor
* 1.5 GB of available hard disk space
* Internet connection for NetUpdate security updates
Mac Premium Bundle X8:
http://www.intego.com/buynow
Mac Internet Security X8:
http://www.intego.com/antivirus-internet-security-x8
Purchase:
http://www.intego.com/mac-protection-bundle-x8
Family Protector Secure X8:
http://www.intego.com/mac-parental-control-security-software
Mac Washing Machine Secure X8:
http://www.intego.com/mac-washing-machine-security-x8
Facebook Profile:
https://www.facebook.com/Intego
Twitter Profile:
https://twitter.com/IntegoSecurity