TaskLab has developed an iPhone case that makes your smartphone smarter. myTask not only protects your iPhone, but it also incorporates a hidden compartment with a range of tools designed to help in times of need and customized for your life. The shell case is slim, fully TSA compliant, and weighs a feathery 65 grams so it barely adds any bulk to your phone.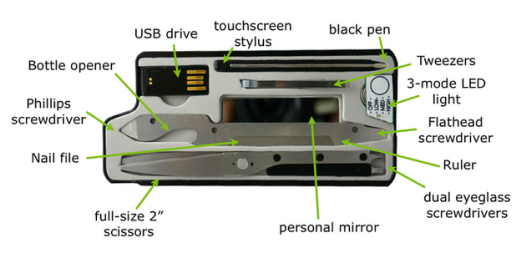 18 Tools Plus Tire Patches

myTask Bike comes with a whopping 18 bike tools, 3 tire patches and a tire roughener – everything the serious or casual biker needs in a bike tool and all manufactured of 440C stainless steel and Polycarbonate.
The tools are so effective and convenient that you might even find yourself popping open your myTask: BIKE next time you need to do a repair on your bike rather than opening your toolbox. Pop off that tire and patch up the tube, adjust your brakes, and swap your pedals all with the myTask: BIKE.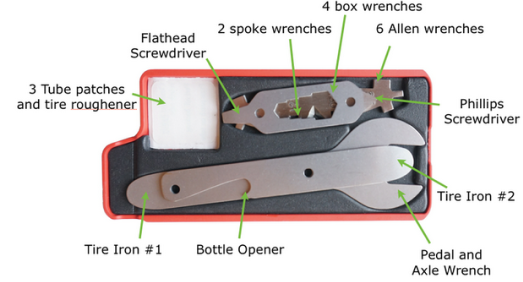 The 6 metric Allen wrenches and 4 box wrenches include common bike sizes, plus the two most common sized spoke wrenches (0.127 and 0.130) The pedal wrench doubles as an axle wrench, the tire irons, with more strength and leverage than those flimsy plastic ones, will have that tire off in no-time (and are polished for a non-marring surface). And a bottle opener to pop open a cold one after the ride.
12 Essential Tools plus a LED light & Personal Mirror
The myTask: URBAN carries the essential items you need everyday at the office or on-the-go.
• Snagged nail, just use the nail file
• Never have to ask for a pen again
• Transfer photos onto your included memory card
• Tame unwieldy eyebrows with the compact mirror and tweezers
• Pop open that beer bottle with the bottle opener
Light up that beautiful face while using facetime with the LED
• With 14 different tools, what can the URBAN do for you?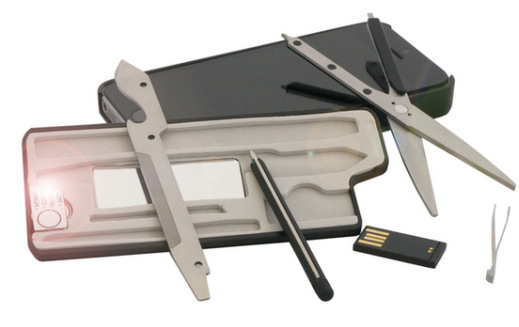 myTask Stash features the slide-out tray that you can customize to hold whatever you want.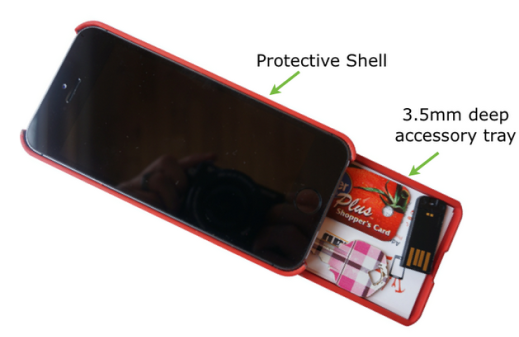 myTask: STASH is built for your stuff – utilizing the same interchangeable, slide-out tray as the BIKE and URBAN but without the included tools and accessories, the myTask: STASH lets you carry your stuff, your way.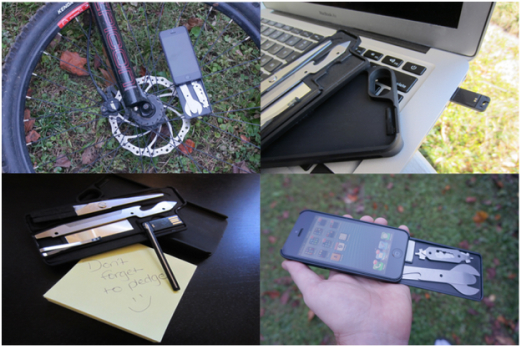 You can learn more about myTask at:
http://kck.st/Ospc0C
and
http://kck.st/1mUt09p