Logitech has announced an update to its Ultrathin for iPad Air, iPad mini and iPad mini with Retina display, improving the flexibility and design of its award-winning predecessor with an even thinner and lighter keyboard cover, and a new multi-angle slot that adds the freedom to adjust the viewing angle.
"The way we use the iPad is changing," says Mike Culver, vice president and general manager of mobility at Logitech. "The iPad is no longer just for content consumption; it is for content creation wherever you go. The Logitech Ultrathin has evolved with the new ways in which we use the iPad making it thinner, lighter and more flexible than ever before. It is the other half of your iPad."
The Logitech Ultrathin's new, flexible, multi-angle slot securely attaches to your iPad with a magnetic clip, so you can tilt your iPad to the perfect angle for more comfortable typing. Its Bluetooth keyboard features well-spaced keys with an optimized layout – complete with iOS shortcuts – to provide a familiar, fluid and comfortable typing experience.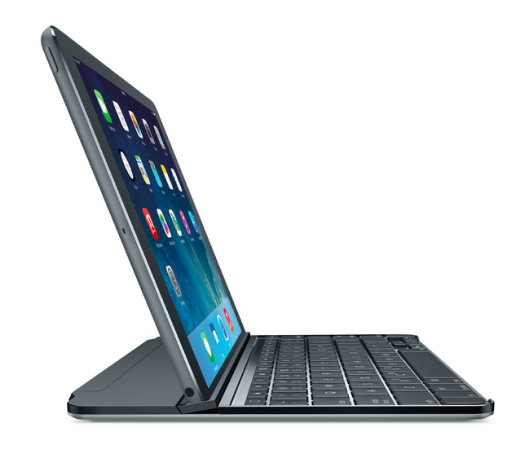 The Ultrathin sports an improved design that is even thinner and lighter than before, at only 6.4 mm thick and at about two-thirds the weight of the iPad. The cover perfectly fits and complements the iPad. It securely attaches to your iPad with a strong magnetic clip, and with the Ultrathin's high-grade aluminum construction and matching finish blends so well with the iPad that you can hardly tell them apart.
The suggested retail price for the Logitech Ultrathin is $99.99 for iPad Air and $89.99 for iPad mini and iPad mini with Retina display. It is expected to be available in the U.S. and selectively in Europe beginning in May 2014. For more information, visit:
http://www.logitech.com