Apple's new faster, improved-battery MacBook Air costs about $100 less than its predecessor, so now you can get a superior MacBook Air plus a classy new leather and waxed-canvas Outback Solo to protect it for roughly the original price of the Air alone.
WaterField Designs Outback Solo case for the refreshed MacBook Air 13-inch is a rugged waxed canvas and premium leather messenger bag that looks professional enough for work and fashionable enough for happy hour.
The Outback Solo cradles the MacBook Air with two layers of protection — high-grade neoprene enveloped in highly water-resistant, tan waxed canvas. The offset, brown, distressed premium leather flap secures contents with a firm magnetic closure and lends the bag a vintage look. Two front pockets fit a smartphone or iPad Mini, necessities like wallet and keys, and a charger for overnight trips when the new 12-hour battery is not enough. An optional strap transforms the MacBook Air case into a svelte, minimalist over-the-shoulder bag.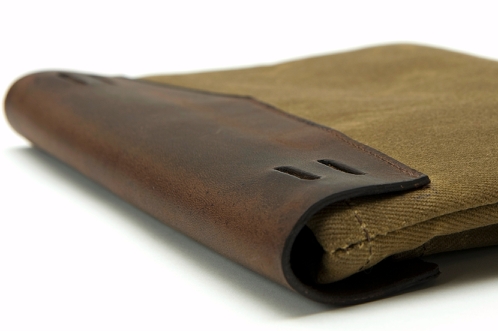 "Mac users are style connoisseurs and like a handsome case that fits the necessities without a lot of bulk," says Gary Waterfield, company founder. "The Outback Solo carries everything I need in one plac — my Macbook Air, charger, wallet, keys, mints — and is at home in any environment. On the plane, I stash it under the seat so my valuables are close at hand."
In addition to the Outback Solo, WaterField Designs offers an array of custom-fitted MacBook Air and Retina sleeves, cases, and bags—the SleeveCase, Outback Sleeve, Suede Jacket, and Smart Case; the Travel Express, MacBook Wallet and CitySlicker; and the Muzetto and Staad Laptop BackPack.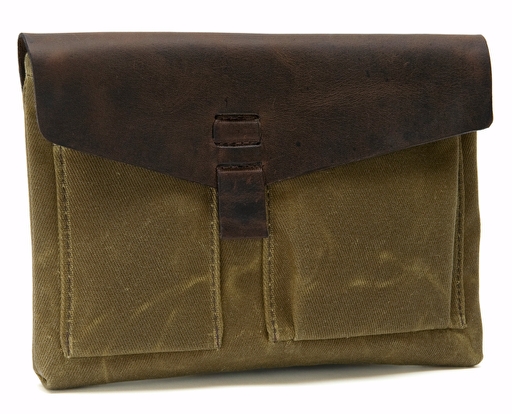 The MacBook Air 13-inch Outback Solo sells for $109. Optional shoulder strap: $19. Tan waxed canvas with naturally-tanned, premium chocolate leather flap. Pre-orders now being accepted. Ships May 16, 2014.
Macbook Air Outback Solo:
http://www.sfbags.com/products/outback-solo/outback-solo.php
Press Release: http://www.prweb.com/releases/