After two years of impressive user growth, CloudOn, a leader in mobile productivity, today released version 6.0 of its award winning iPad app to its 7 million users.
CloudOn 6.0 has been completely re-architected and redesigned to increase user efficiency by providing fast access to documents and their changes, much easier navigation, and the ability to quickly create, edit, review and share documents from any cloud storage provider. With CloudOn 6.0, users continue to use Microsoft Office for free on the iPad and now have an integrated real-time activity feed across all of their documents so they can quickly see comments and edits provided by other team members.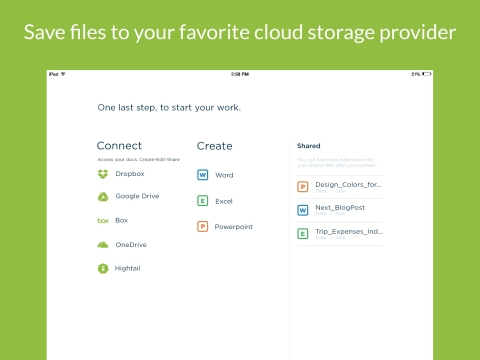 "The biggest surprise is the level of business success CloudOn has helped me to achieve simply by allowing me to be more productive with my iPad at no cost. Anyone who claims tablets are consumption-only devices clearly has the wrong apps installed and they have never encountered CloudOn," says Ben Lloyd, owner of TechWrite, a copywriting service in the UK, "CloudOn fits perfectly into my existing workflow – it works how I do."
Based on analysis of over a billion user events a quarter, CloudOn mobile workers demand freedom when creating and sharing documents. In fact, over 85% of CloudOn users have chosen a storage provider not tied to their authoring tools. Additionally, when these customers are working from mobile devices, they require quick access to their tools and files – evidenced by frequent, task-oriented sessions lasting an average of 4-6 minutes. CloudOn 6.0 delivers on these needs with an open, flexible and free solution for today's mobile worker by making it easier than ever to work with documents across multiple devices and multiple cloud storage providers.
"In a world where every click counts, especially on a mobile device, we've reworked our product to minimize complexity when creating, editing, storing or sharing documents," says Milind Gadekar, founder and CEO of CloudOn. "We provide the only solution that meets the unique productivity needs of today's mobile workers."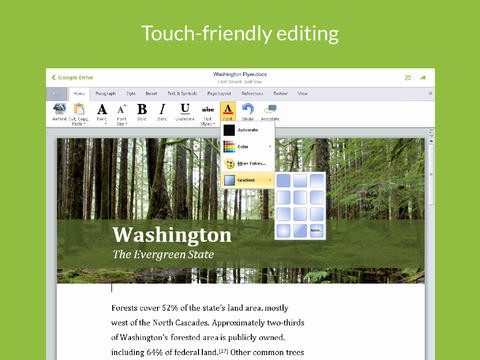 The last 20 years has seen very little innovation around document editing and sharing, and legacy providers have not kept up with the needs of the new socially adept and mobile knowledge worker. CloudOn 6.0 further elevates the mobile document experience, with notable new features:
FileSpace: Provides fast access to the information you need about your documents – changes, suggestions, versions and comments are all in one spot, integrated with your cloud-based document. The new design brings content and context together on one screen, making it easier than ever to find the latest version, act on comments, and share with colleagues.
Global Navigation Bar: Enables you to quickly access and switch between the most popular cloud storage providers so that all your documents, no matter where they are stored, are available with just one click.
Find: Provides a quick and easy way for CloudOn users to locate their documents.
"We are excited to deliver this new version to our customers and see it as the first step of many we are taking to redefine how we all work with documents on mobile devices," states Gadekar.
CloudOn 6.0 for iPad is available for download today.
CloudOn has a basic version which is free to use for all. Some advanced features are available through CloudOn Pro @ the introductory offer price of $3.99/month on a subscription basis. This subscription will auto-renew at the $3.99 price every month unless it is canceled by you.
iTunes:
https://channel.cloudon.com/u/8b0805
Google Play:
https://channel.cloudon.com/u/b8e214
To learn more about CloudOn, visit:
https://channel.cloudon.com/u/437933