Can Tablets Replace Mac And PC Laptops, Or is That Even The Right Question To Ask? – The 'Book Mystique
The always insightful Bambi Brannan of Mac 360 observes that since Steve Jobs unveiled the iPad in 2010, Apple's tablet has become faster, lighter, thinner, more powerful, and slightly less expensive, raising the question: "Can an iPad replace your Mac?"
LAPTOP mag's Online Editorial Director Avram Piltch in a column entitled "The Cost of (Good) Laptops is Too Damn High!" notes that most pundits believe we're living in a post-PC era where tablets and smartphones will take the place of home computers, citing market research group NPD metrics showing standard notebook sales down 14 percent year over year, with tablet sales falling at a less-precipitous five percent worldwide (and growing 1 percent in the U.S.).
Piltch suggests that it's easy to believe consumers are voting against PCs when they spend so much time with their mobile devices, but the real problem is not that people don't need laptops, but that laptop OEMs offer too little innovation for too much money.
Meanwhile, Engadget's Sarah Silbert says she participated in an unofficial Microsoft Surface Pro 3 challenge, trading in her regular laptop for the new MS device for a week, with the intent of doing all of her work on the new notebook-tablet hybrid. However, she reports that six days in, she was back writing on her MacBook Air, and that while she didn't want to give up or cheat, there were deadlines to meet, and she simply simply didn't "have enough hours in a day to pound out posts on the Pro 3's flimsy Type Cover keyboard."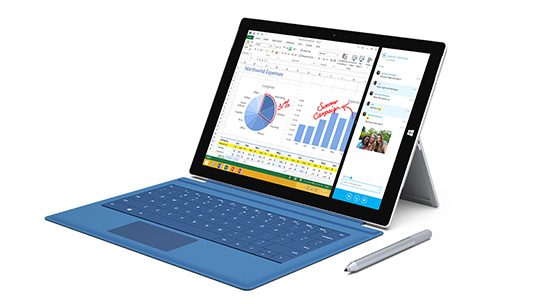 Ms. Brennan agrees, observing that "it's the keyboard, stupid," and that even the base 11.6-inch MacBook Air at the entry level price of $899 is a powerful computer, shipping with 4 GB of RAM, 128 GB of flash-based storage, +/- 9-hours of battery life, a great keyboard, a huge glass trackpad, and a very thin design not much heavier or bulkier than a larger-sized tablet. Moreover, the MacBook Air comes with an array of free applications and can run the full desktop versions of Microsoft Office, Final Cut Pro X and Logic Pro, Adobe Creative Suite, and other powerful OS X applications.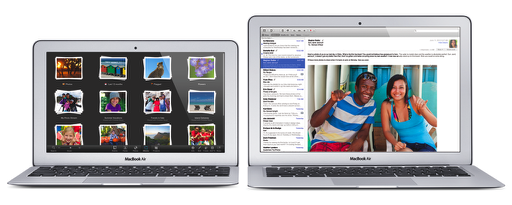 On the other hand, Apple's iPad Air comes with Intel Core i5 power, a 9.7-inch display, 16GB of storage, an onscreen keyboard, 1 GB of RAM, about 10-hours of battery life and a super-thin design, and sells for $499 or $400 less than the entry level MacBook Air (although it's still more expensive than the $484 current average price of PC laptops) On the face of it, $400 less up front cost sounds attractive, especially for the financially-strapped and value conscious.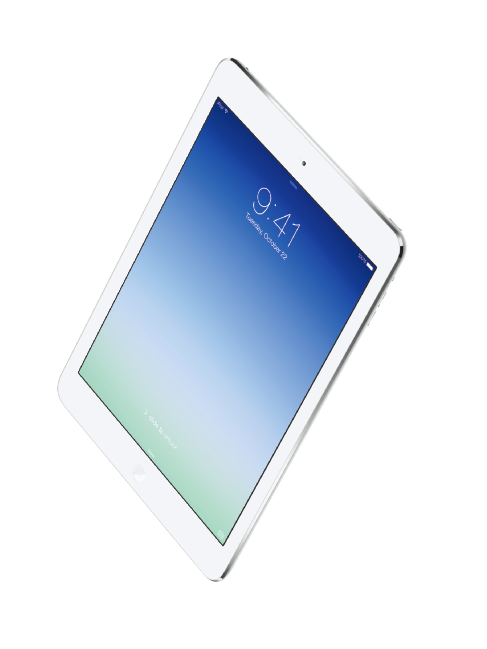 However, it's not that simple. For one thing those desktop version apps for the Mac tend to be a more powerful and complex variety than the downsized and simplified ones available for the iPad, although the over 500,000 apps specifically designed to run on the iPad give you lots of variety. and from an apples-to-apples hardware perspective, upgrading an iPad Air to a base MacBook Air equivalent 128 GB of storage, jacks the price to $799, a only $100 less than the smallest MBA. Also, with the iPad Air you're limited to 1 GB of RAM, while the MacBook Air comes with 4 GB and can be upgraded (at time of purchase only) to 8 GB.
Adding an external Bluetooth keyboard to the iPad will cost roughly another hundred bucks, bringing your iPad Air laptop substitute to $899 price parity with the MacBook Air, and you still have no real multitasking, the much less productivity-friendly iOS, no external pointing device support, no expansion slots, and a smaller display.
Viewed from that perspective, I'm obliged to disagree with Avram Piltch's thesis. It's the tablet that could use more innovation — or more precisely some additional, power, versatility and expandability.
And of course that's what the Surface Pro 3 is supposed to deliver — laptop performance and features and full Windows 8.1 compatibility in a hybrid format. But it comes at a stiff price — $1,299 for a unit with a Core i5 processor and 256GB of storage, and adding the Type Cover keyboard ups the capital outlay another $130. And it's still arguably not as productive a machine as that $899 MacBook Air. MS. Silbert notes that over the course of six days she wrote countless emails, sent several tweets and wrote one Engadget post on the Surface Pro, and suggests that the fact that she could do that much attests to the progress Microsoft has made in its quest to reduce user dependency on two separate gadgets: one for work and one for play. Nevertheless, she says she still had to cheat when she needed to get work done quickly, observing that while given copious amounts of time and patience she could probably train herself to be a great typist on the Surface Pro 3's keyboard cover, she has neither, so the Surface Pro iwill not be replacing her MacBook anytime soon.

I agree. Don't get me wrong. I love my iPad. But from a value and functionality aspect, I think they only make sense if you buy at the lower tier of the price range — ie: the base 16 GB models or at most an upgrade 32 GB storage for average users, and the iPad mini at $399 looking awfully good if you can live with the smaller Retina display. In terms of computing performance, a 16 GB iPad is as powerful as a 128 GB one.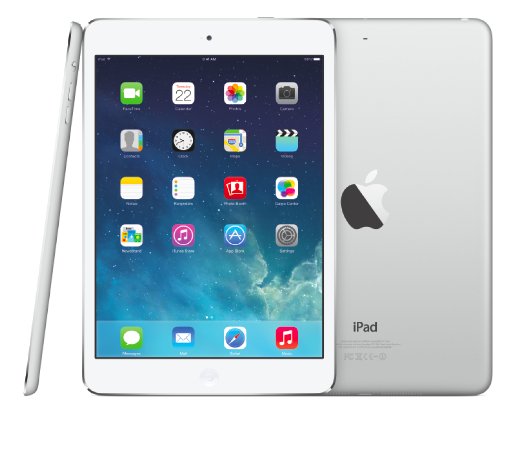 I've been using my 16 GB iPad 2 intensely for three years, mostly for work-related tasks, and I still have nearly 6 GB of free capacity on the flash drive.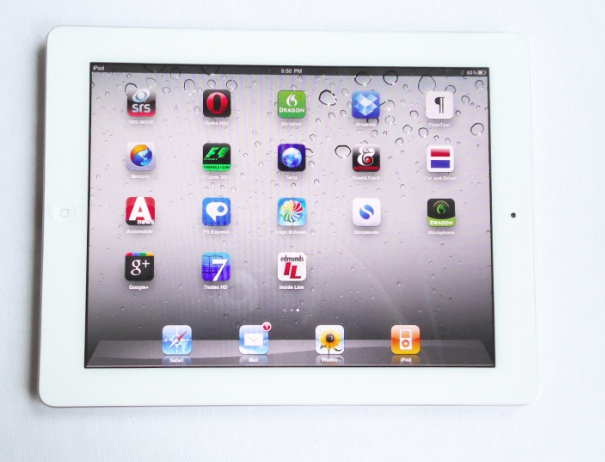 The iPad is superb at what it does well, and personally, I think using an external keyboard with an iPad if one has access to a Mac or PC makes little sense. I find the on-screen keyboard quite usable, and using it preserves the iPad's greatest advantage — its no-hassle portability. There's simply no way I could rely totally on the iPad — even a full-zoot $799 iPad Air with 128 GB storage — as a one-device work platform. On the other hand, I could get along very well with a base MacBook Air by comparison. I actually have a 13-inch MacBook Air, which I love, but it's no substitute for an iPad in terms of portability and comfortable use. I can't say I absolutely need both, but they do make a nice, complimentary tandem.
As for the future, it will be interesting to see if Microsoft has found the sales success formula with the Surface Pro 3 that has thus far eluded them with their Surface tablet PCs. Given the stiff price of the 3, I'm seriously skeptical, and I think the success or otherwise of a rumored larger-screen iPad, should such a machine materialize, will also be strongly price-dependent.
In the meantime, notwithstanding LAPTOP's Avram Piltch's contention that if you want a quality, high-performance laptop you still have to pay $1,000 or more, for the budget-constrained who need a full-powered, high-performance, connectable personal computer, the $899 MacBook Air is a pretty sweet value for what you get.