The Carzz Company has introduced Carzz for iPhone, iPad and iPod touch. The Carzz app and accompanying website bring together a like-minded community of enthusiasts to share photos, tips and advice on customization and restoration projects. Carzz app users can quickly create Designbooks and upload photos of their own vehicles and others to use as inspiration and reference points for their own projects.
The app's main screen, a dynamic feed of user-generated photos, Designbooks and discussions offers an instantly engaging interface for visual discovery and exploration. Many Designbooks also include direct access to manufacturer and supplier parts via integrated in-app links, a fantastic time saving feature.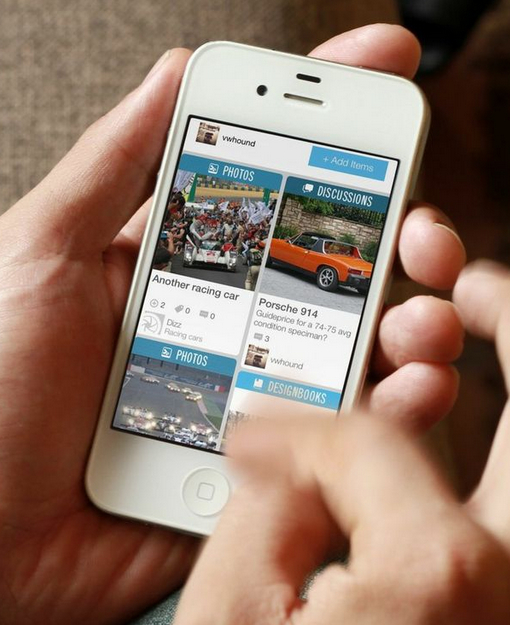 Carzz founder, Shannon Sofield, is a dedicated and enthusiastic gear head. He has completed several customization projects previously, most recently with a late model Jeep Wrangler. Sofield recalls the tedious work involved in past customization projects:
"The process inevitably involves multiple Google searches, intense web detective work to locate available parts and lots of luck," a Carzz spokesperson notes. "The quest typically involves hours of website and forum visits, image searches and parts inquiries. If you're lucky, your project eventually gets built. We created Carzz to eliminate that painful process and users can now enjoy an awesome, streamlined experience drawing on the best aspects of the leading social and DIY websites and apps today including Pinterest, Houzz and Quora."
Carzz Key Features
* Dynamic Feed – A visual discovery feast for automotive enthusiasts
* User-generated Designbooks, Photos and Discussions
* Integrated parts and product in-app manufacturer links
* Best-of-Breed features and functionality with inspirations from Pinterest, Houzz & Quora
Device Requirements:
* iPhone, iPad, and iPod touch
* Requires iOS 6.0 or later
* 3.7 MB
Carzz 4.1 is Free and available worldwide exclusively through the App Store in the Lifestyle category.
Carzz 4.1:
http://www.carzz.co
Download from iTunes:
https://itunes.apple.com/us/app/carzz/id649990347
Media Assets:
https://www.dropbox.com/sh/6kt4mxyvd47k4ln/AABz6lp8JADmj3T_R5YUHerra
Twitter Profile:
http://twitter.com/carzzco