Dream of being free from the power grid? The myfc PowerTrekk Fuel Cell Charger is a revolutionary portable device charger that generates electricity from water — based on Swedish fuel cell technology.
Unlike other portable batteries, the myFC PowerTrekk is like a tiny portable power plant — actually producing the electricity you need in real time. By just adding water and a myFC Puck with salt – you will be completely independent of the power grid. The PowerTrekk unit also includes an internal battery, which can be recharged either in fuel cell mode (with water and a Puck of salt) or via the power grid.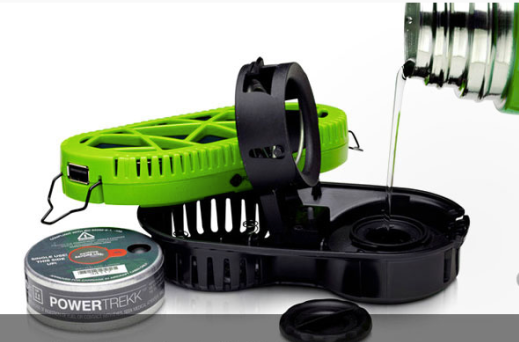 With its unique fuel-cell technology, myFC PowerTrekk uses the hydrogen from the water and converts that into electricity and can therefore deliver instant, reliable power. Anywhere, anytime, to any USB compaitble device.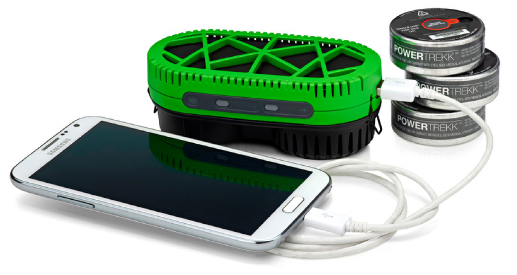 myFC offers instant energy to people who love the value their electronic gadgets give them, but hate being dependent on the electricity grid, PowerTrekk becoming a preferred alternative portable power source for outdoor enthusiasts, travelers and others people who spend time away from the grid. The myFC PowerTrekk is also an ideal safety kit option, since it gives you access to instant power.
Features:
• Unique hybrid device combines a fuel cell with a rechargeable lithium ion battery for charging USB-compatible devices such as mobile phones
• Compact and lightweight design ideal for travel, outdoor adventures off-grid, or in cases of emergency at home when power is lost
• Detachable lithium ion battery can be used independently of fuel cell as a travel charger
• Safe, non-toxic chemical process uses water and inert materials to produce electricity
• Silent operation charges phones at virtually same rate as 110v electrical outlet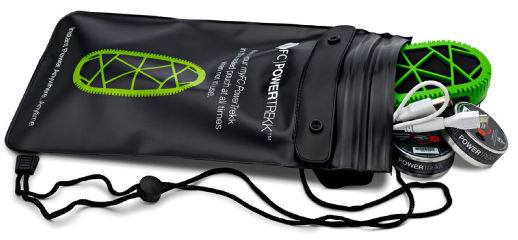 For Any Outdoor Situation
Always have access to power – no matter how far away from the electricity grid you are. Adventure trips, fishing or hunting, climbing, canoeing or hiking are activities that most often take place in remote, undeveloped areas. Today's outdoor enthusiasts want to stay in touch with the rest of the world, listen to music, be able to make a phone call, send a text message or use a GPS device. The longer you stay away, the more likely it is that you will need to charge your phone or other necessary devices several times. With the myFC PowerTrekk you can stay off the beaten track as long as you wish (and fuel holds out), and still charge your devices. The PowerTrekk is small, lightweight and weather resistant.
When Travelling
Anyone who travels knows how frustrating it is to look for a power socket in an airport when your phone battery is flat, or how hard it can be to find a dependable electricity supply outside traditional tourist areas. With the myFC PowerTrekk you never need to worry about running out of power, no matter where you are. If you cannot find a socket, use the Fuel cell charger. And for even more convenient power, charge the internal battery inside the PowerTrekk whenever you find electricity. myFC says the PowerTrekk can be brought with you on airplanes.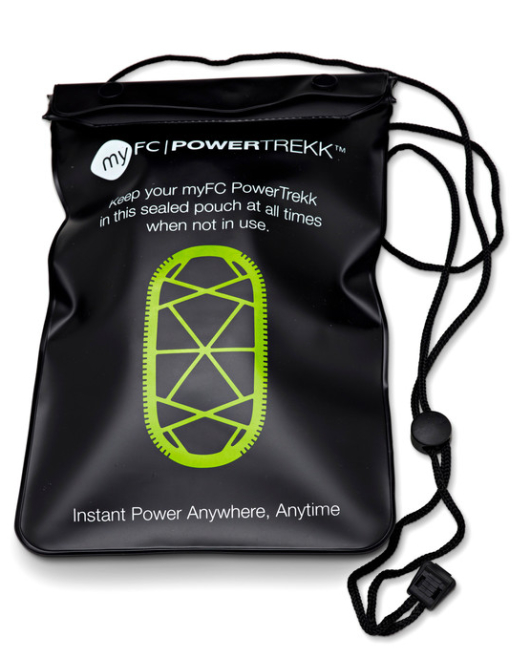 In Safety Situations
The myFC PowerTrekk is ideal for emergency situations, when you need power but don't have access to any. The impact of power outages caused by hurricanes, earth quakes or flooding can be eased tremendously by a myFC PowerTrekk. A great advantage of the myFC Fuel Cell Charger is that it does not need sunlight to work and copes with most bad weather conditions.
myFC Online Store:
http://powertrekk.com/collections/all
MSRP with three pucks: Euro199.00
Currently available from Amazon.com for $109.40 with free shipping:
http://goo.gl/FzhstH
For more information, visit:
http://powertrekk.com/