Ohanaware Co., Ltd. have released version 1.0 of their free backup application Backup To Go, which is designed to automatically back up selected documents when a USB stick, SD card or external HDD is connected to the computer. When the backup is completed, Backup To Go will automatically eject the disk so it can be safely removed from the computer.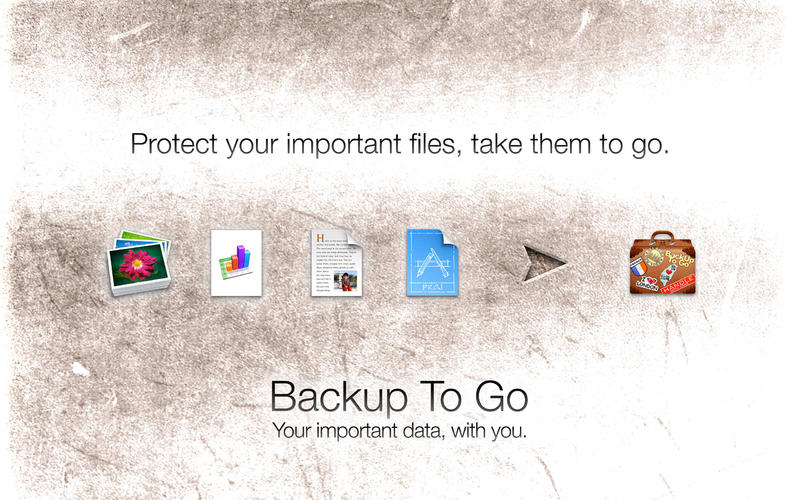 Backup To Go with a USB stick, thumb drive, SD card or external HDD, allows a user to carry the latest copies of important photos, projects, web layouts, thesis, book drafts, artwork, graphic designs, app ideas and many other kinds of irreplaceable files & data with them wherever they go. Adding a unique level of security to important digital files.
Replacing a computer is one thing, but replacing your photos, projects, web layouts, thesis, book drafts, artwork, graphic designs, app ideas and many other kinds of irreplaceable files & data, can be impossible. Unless you have adequate protection.
Everyone who owns a computer needs to think about multiple backup solutions. Before its too late, and your digital belongings are lost forever.
Backup To Go adds the much needed extra level of protection. Making it easy to take and keep your files safely with you, all the time. Simply plug in a USB Stick, Thumbdrive, SD card or an external Hard Drive, configure it with Backup To Go, and every time that disk is plugged into the Mac, Backup To Go will automatically copy the latest files and changes to the portable backup disk.
Many USB Sticks or Thumbdrives have keychain loops, SD cards are small enough to fit in a wallet, while external Hard Drives can fit in a purse or stay in the car. The important point is, there is an extra layer of protection in case the worst does happen.
Key Features of Backup To Go:
Automatically backs up the latest changes and files, when the backup disk is plugged in.
Automatically ejects the disk on completion, so it can safely be removed and taken with you.
Can automatically launch at the same time as your computer starts.
Simple & straight forward Interface.
Menubar icon for convenient access.
Saves battery life, by using zero energy while idle.
Retina ready.
Supports multiple simultaneous backups, allowing different files to be copied to different disks, or the same files to different disks.
Uses the fastest copy methods the developers could find.
Notes:
USB Sticks or Thumbdrives, SD Cards and external Hard Drives can fail. Which is why Ohanaware do not recommend using Backup To Go as your sole backup solution. Backup To Go should be used as an additional layer of protection, to supplement something like Apple's Time Machine.
Backup To Go is not designed for backing up the operating system or applications, only important data files.
Ohanaware recommend that in order to maintain optimum data safety, multiple solutions are employed simultaneously and continually kept up to date.
Photos, Movies and Photoshop files may require a large capacity disk.
Backup To Go will not automatically eject the disk, if there are errors during back up.

New in Version 1.0.1:
Better support with shell modifiers.
Improved support with MS-DOS FAT disk with non-ascii characters.
Improved support when renaming MS-DOS disks.
Improved ejecting of disks.
Now displays the completed date and time.
Fixed selecting the Backups Window from the menu.
Revealing a disk in the Finder uses newer API.
When quitting the application, it now confirms.
Added a lot more tracking code to narrow down some issues on Korean systems.
Can now select files and folders from the same dialog when choosing files to backup.
System Requirements:
• Backup To Go requires an Intel based Macintosh computer, running Mac OS X 10.7 or later. It is recommended to have at least 2 gb of RAM.
Backup To Go is available now from the Mac App Store, for free.
Mac App Store:
http://bit.ly/1qFQmOJ