iPhone App Reduces Tinnitus Loudness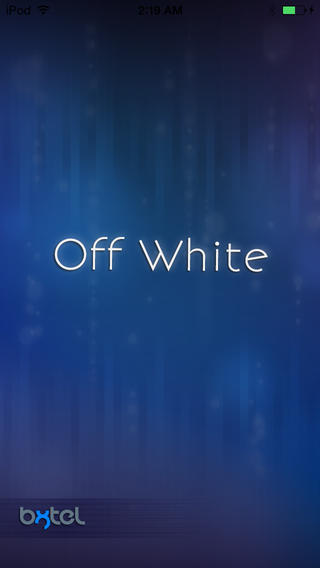 The therapy is called Notched Music Therapy and exposes tinnitus patients to music that has been modified, or "notched," to contain no energy surrounding the individual tinnitus frequency. The app, Tinnitus Pro, enables users to easily find their personal tinnitus frequency. The app then automatically does the rest. Tinnitus Pro filters out one octave of audio exactly around the individual's tinnitus frequency. Users can listen to their own, favorite music on their iPhone, and over time will benefit from a significant reduction in the loudness of their tinnitus. Each week users are alerted to rate the loudness of their tinnitus, while the time spent listening to the "notched" music is measured; over time this shows the progress of the therapy.
Tinnitus Pro is an easy-to-use app which can reduce tinnitus loudness.
Theory Behind The App:
The exact causes of tinnitus remain relatively unknown, however research has shown that it could be caused by maladaptive auditory cortex reorganization. In many cases hearing loss results in neurons within the auditory cortex no longer receiving a normal electrical input. The neurons then become "rewired" so that they develop a sensitivity to surrounding frequencies, whilst losing responsiveness to the original frequencies to which they were tuned. This altered neural activity may be the cause of tinnitus. Research has shown that this type of cortical reorganization can be modified by behavioral training.
The research was undertaken by Okamoto, Stracke, Stoll and Pantev at the Institute of Biomagnetism and Biosignalanalysis and the Department of Otorhinolaryngology at the University of Muenster in Germany. All research has been endorsed by the Tinnitus Research Initiative.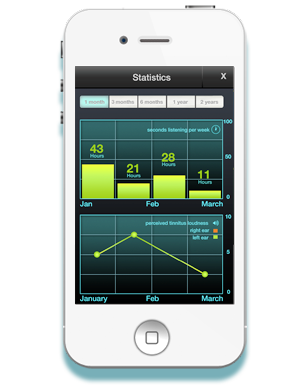 The app developers, known for creating audio software for the iPhone, came across the German research by chance. They discovered that a therapy had already been developed based on this research, but was only available through the production of costly CDs. They moved ahead to develop an app that would let tinnitus sufferers take treatment into their own hands with more options and at a much lower cost. Testing was done by real tinnitus patients to ensure the end result is an app that provides relief, while being easy-to-use thanks to its clear and simple user interface. Tinnitus Pro is an inexpensive app based on scientific research – not another app that simply covers up the tinnitus. With millions of tinnitus sufferers across the globe, Tinnitus Pro Music Therapy is a huge step forward in the search for an effective and cost-friendly treatment for an often-debilitating illness.
Device Requirements:
* iPhone 3GS, iPhone 4, iPhone 4S, iPod touch (3rd generation), iPod touch (4th generation) and iPad
* Requires iOS 5.0 or later
* 26.7 MB
Tinnitus Pro : Music Therapy 1.0 is $9.99 USD (or equivalent amount in other currencies) and available worldwide exclusively through the App Store in the Medical category.
Tinnitus Pro : Music Therapy 1.0:
http://promedicalaudio.com/
Purchase and Download:
http://itunes.apple.com/app/tinnitus-pro-music-therapy/id509483936