Phablets; The Future Of Personal Computing Or Passing Fad? – The 'Book Mystique
Remember not so long ago when a fairly large consensus of Apple supporters were scoffing at "phablets", dismissing them as a passing fad and arguing that 3.5-inch and 4-inch iPhones represented the ideal display size for proper easily pocketable, one hand operation smartphones?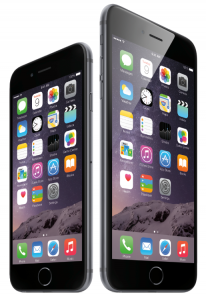 On the point when defined that way, they were probably right. In terms of market popularity, not so much. The 4.7-inch and 5.5-inch iPhone 6 and 6 Plus are the hottest-selling Apple smartphone models yet, with a whopping 10 million units sold in their first weekend after release in September. And a Kantar World Panel survey has found that after being on the market for just over a month of the three months ending with October 2014, the iPhone 6 Plus has captured 41 percent of phablet sales — sales of smartphones with a screen size of 5.5 inches and larger. Phablet sales represented 10% of overall smartphone sales, up from 2% for the same period in 2013. Kantar reports that the iPhone 6, with 33 percent market share, became Apple's best-selling iOS device model for the three months ending in October 2014, and the iPhone 6 Plus captured 10% of iOS sales.
However, the 4-inch iPhone 5s was the second-best-selling iPhone model with 26%, and the iPhone 5c was third at 18 percent, so combined that means traditional-sized screen machines are still the largest sales volume Apple smartphones, although that would be due in large part to the older models' significantly lower prices compared with the new version 6 handsets.
Apparently the abiding popularity of smaller-screened models has not gone unnoticed by Apple, and iDownload Blog's Cody Lee reports, citing the Chinese language Website Feng.com, which in turn is citing sources in the Asian supply chain, saying Apple is working on a new smaller form factor 4-inch iPhone model for release in the second half of 2015 that would flesh out the iPhone family of devices to three screen size options — thereby restoring one-handed usability to the iPhone line.
Not everyone is convinced, and 9To5Mac's Ben. Lovejoy thinks this rumor's veracity is dubious. Personally, I think that adding a traditional-sized model to the iPhone lineup makes a lot of sense, as I'm skeptical about a supposed do-all solution device that does nothing really well. The iPhone 6 Plus is handicapped as a phone handset by the big 5.5-inch display, and badly compromised as a tablet as well because of its tiny 5.5-inch display. Forbes' Gordon Kelly presents a detailed case in favor of Apple releasing a new 4-inch iPhone 6 variant here:
http://onforb.es/1Gca7pB
My ideal for folks who can afford it is as my friend John Martellaro at The Mac Observer recently put it to "own and exploit a large repertoire of devices, each fully utilized for its own strengths" — a three-device tag team of in my case a laptop, a medium-sized (tennish inch) tablet, and a traditional-sized iPhone. I can appreciate why in less prosperous and more crowded parts of the world people are eagerly embracing phablets, and they have plenty of company in more mature markets as well.
Kantar's researchers say that at point of sale, when asked what drove their choice of smartphones, 58 percent of those surveyed who bought an iPhone 6 Plus said screen size was the primary reason for choosing their device, which is hardly surprising when you consider that screen size is about all that distinguishes the Plus from the cheaper 4.7-inch standard iPhone 6. However, interestingly, despite the smaller but still large in a historical concept iPhone 6, 60 percent of consumers who chose it also cited screen size as the primary purchase driver. Kantar says the ability to connect to 4G/LTE networks was the second most important reason cited by both buyer groups.
Over in the the Android camp, the Galaxy S5 remained the best-selling model with 22 percent of sales while the Galaxy S4 continued to show its longevity but maintained second place with a share of 12 percent nevertheless.
Also of iPhone 6 and iPhone 6 Plus buyers, 85 percent were repeat iOS buyers while 9 percent were Apple conquests from Android. Other metrics noted for the three months ending in October, included smartphone sales reaching 81 percent of overall phone sales and 59 percent of all phones in use in the US.
Meanwhile, iPad sales have been famously declining. The iPhone 6 Plus ascendency is contributing to that, but the slide began nearly a year ago, while the Apple phablet has been a market factor for only three months. During the interval of iPad decline, the MAcBook has been enjoying something of a renaissance of popularity, so it's certainly not only the availability of a powerful pocketable device that's responsible for the iPad's woes. As iPad users become more familiar and increasingly frustrated with the device's limitation, many of which seem gratuitously arbitrary, it appears that a sizeable proportion are gravitating back to laptops.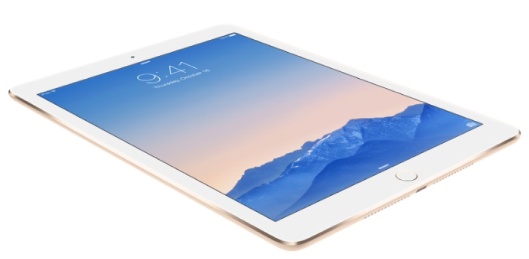 It's not all zero-sum device competition. There's also the matter of optimizing the iPad with the functionality users need to do the stuff they want to do with iPads, and that are currently impossible or impractically cumbersome compared with doing them on a PC. John Martellaro points to the robust MacBook Air sales as evidence of a "lack of iPad development and maturity," and advises Apple's engineers to focus on preservation "of what's best in iPad security while dramatically expanding its capabilities," taking better advantage of the UNIX goodness underlying the iOS, as well as the hardware power of the more recent A-series silicon especially.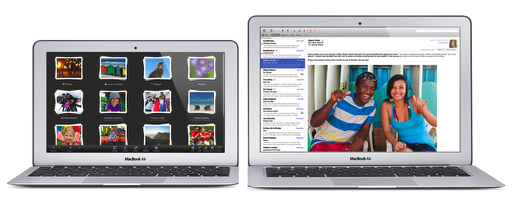 And that, he says, includes releasing the widely rumored 12-inch iPad (Pro?) that he's eagerly anticipating, noting that a large part of what's holding the iPad back is Apple's "insular vision." It could also mean an "intelligent, concerted effort" to bring capabilities to the iPad that were not necessarily part of Apple's original game plan for the tablet. That would be for some of us features the device needs to enable serious productivity, like mouse driver support, some degree of file level directory access to enable the iPad to perform tasks like uploading images to WordPress posting forms, less clumsy text and object selection, cutting, and pasting (a mouse would help with those as well).
Writing for Macworld, veteran Apple watcher and commentator Ted Landau notes that the iPad has steadily expanded into traditionally laptop space, shedding their type-casting as "consumption-only" devices, and staking out territory as a productivity tool. He also points out that the iPad mini, as of the end of 2013, was accounting for about 60 percent of total quarterly iPad shipment.
Which to me makes it even more puzzling as to why Apple essentially passed the mini over for more than a token "refresh" this fall. Wile the iPad Air got a substantial makeover and performance upgrade, the iPad mini 3 offers a near identical spec. to last year's model, still available as the "iPad mini 2." Charging a hundred bucks more for Touch ID (which doesn't even fully support Apple Pay on the iPad) and the availability of a gold liveried variant is a cynical gouge and an insult to customers' intelligence. Do yourself a favor and go with the mini 2 unless you think you really can't live without Touch ID (which I consider to be more of a Parlor trick than a serous feature on the iPad) or absolutely must have a gold one.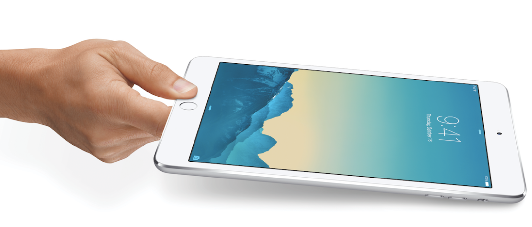 I hope I'm misreading them, but it looks like Apple has decided to let the iPad mini wither on the vine, as it were, in deference to the (more profitable) iPhone 6 Plus.
Ted Landau also thinks Apple should build an "ultra cheap", no frills, education only iPad version to try and stop the bleeding of education sales to ChromeBooks, which are currently cheaper, more fully featured, and more powerful than iPads. Sounds like a plan.
At the other end of the scale, Landau observes that notwithstanding the iPad's estimable retinue of capabilities, frequently many uses will still want a keyboard and trackpad (I persist ink preferring a mouse), a larger display, more storage capacity, and an easily accessible file system, all of which still demands a MacBook or other laptop. he notes that if you can afford both machines, hunky-dory, but for those obliged to pick one or the other, "laptops appear to be re-emerging as a popular alternative," I think mostly because of the iPad's limitations that we've been discussing. I would miss my iPad terribly, but if I had to choose, I would opt for keeping my MacBook Air without hesitation.
Still on choices, Landau notes that before the iPhone 6 Plus many otherwise happy iPad mini owners grumbled about having to carry around both the mini and an iPhone when mobile, and many of them have embraced the 5.5-inch Apple phablet as tolerable compromise that allows them to abandon the mini.
As previously noted, that's two much of a compromise for my taste, but different strokes. Landau projects and increasing divergence between smaller and larger iOS devices, with the iPad mini (which he doesn't expect to disappear) and the iPhone Plus as the preferred options for users on the go, with the iPad Air and a forthcoming iPad Pro/Plus favored by those who value the utility of a larger-screened tablet,with less overlap of features, between the two modalities. he summarizes that going forward, there should be room for iPhones, iPads, and iPods to all coexist in the marketplace successfully and profitably. I think that's a sensible assessment, and I hope it's an accurate one.