Gorgeous, Eco-Friendly, Natural Bamboo And Wood Accessories For Smartphones And Tablets Now Shipping
Impecca have announced that they are now shipping their new Impecca bamboo and wood smartphone and tablet accessories: the Impecca Bamboo Bluetooth Keyboard for tablets, smartphones, iPhones, Androids, and Bluetooth compatible devices — and natural Impecca Bamboo and Wood Cases for iPhone 6, iPad Air and iPad mini.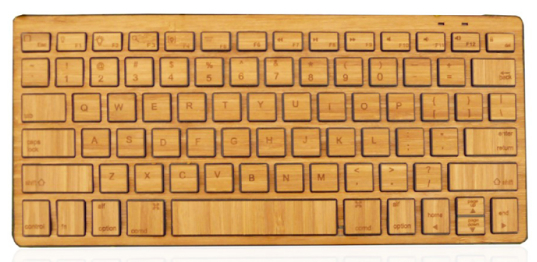 These newest additions to Impecca's elegant, environmentally sustainable, "green" line of bamboo and wood accessories, are clained to be the first bamboo device/computer products available in the market. Impecca Bluetooth Bamboo Keyboard and Bamboo and Wood iPhone and iPad cases are created for eco-conscious consumers who like the look and feel of natural wood. Inlaid with bamboo and other woods, these accessories will be welcomed by anyone who appreciates a natural looking work environment.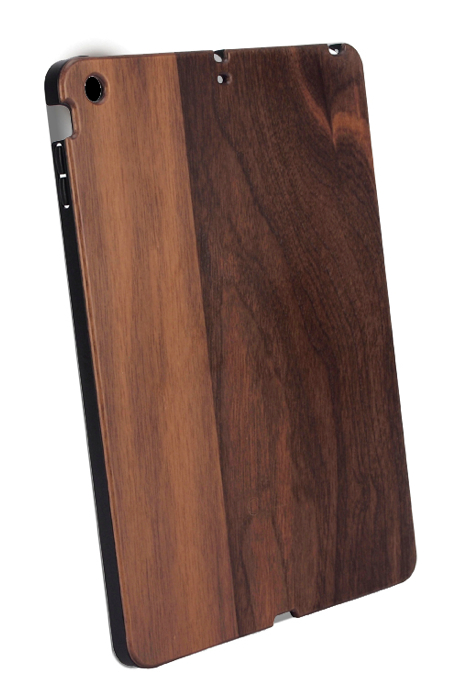 Impecca Bamboo Keyboard Features Hot Keys – Provides Ergonomic Comfort while Typing Natural Wood iPhone/iPad Cases Protect in Style
The Bamboo Bluetooth Keyboard is designed with comfort in mind, with a fixed bamboo panel on the bottom rear of the module that automatically positions it at the raked angle many users prefer (albeit less ergonomically correct than flat, strictly speaking Ed.). The keyboard has a standard QWERTY layout with an assortment of additional special hot keys, and is compatible with iPads, Android tablets, netbooks and other Bluetooth-enabled mobile devices.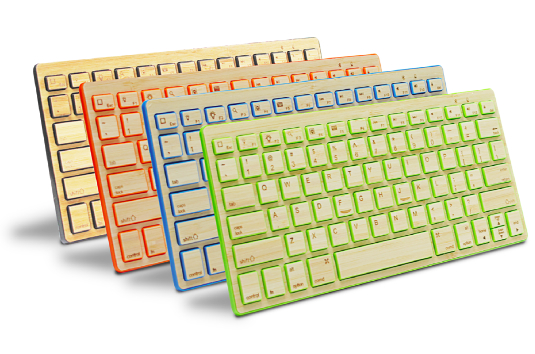 The natural wood Impecca cases for iPhone 6, iPad Air and iPad mini come in 3 styles offering protection for your device in products beautifully made of bamboo, maple, rosewood, ebony and other woods.
Impecca Bluetooth Bamboo Keyboard Features:
• Lightweight wood-themed keyboard.
• Available in natural bamboo, with 4 color options on the trim.
• "Green themed" product – environmentally friendly.
• Wireless through long-range Bluetooth up to 35 feet (10 meters).
• Bamboo covered with solid construction.
• Long lasting battery – automatically goes into sleep mode when not in use.
• Compatible with all Bluetooth devices, including Android, Surface, Kindle, Nexus, iPad, Android tablets, smartphones and other Bluetooth-enabled mobile devices.
• Designed for ergonomic comfort.
Impecca iPhone 6 & iPad Wood Cases Features:
• Made of natural wood.
• Custom designed for iPhone 6, iPad Air and iPad mini.
• Available in 3 styles and colors:
– Shades of Green: made of bamboo.
– Natural Harmony: made of maple and multi-mix wood.
– Forest Symphony: made of rosewood, maple, and ebony woods.
• Provides top-of-the-line protection for your device.
• Showcases the latest technology without sacrificing on the simplicity and beauty of modern design.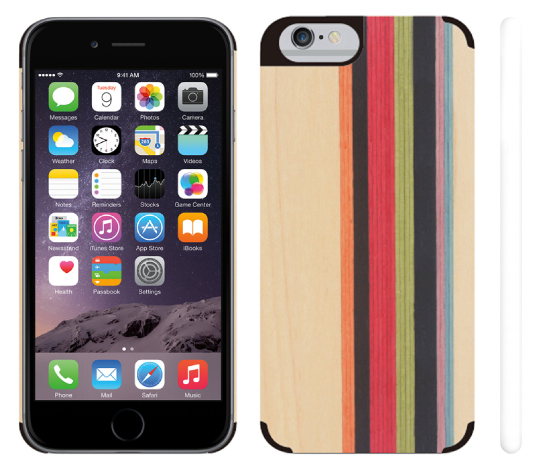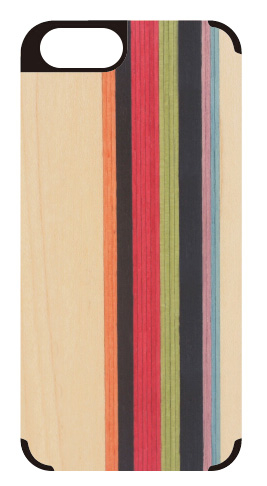 The Impecca Bluetooth Bamboo Keyboard is priced at $79 MSRP, the Impecca Wood Case for iPhone 6 is $49.99, and Impecca Wood Case for iPad Air and iPad mini are $59.99 each, available immediately at Staples, Kohls.com, http://www.impecca.com, and other major retailers.
System Requirements:
The keyboard is compatible with Android and iOS systems, including Surface, Kindle, Nexus, iPad, Android tablets, iPhones, and other Bluetooth-enabled mobile devices. The cases are compatible with iPhone 6, iPad Air and iPad mini.
The accessories complement Impecca's other bamboo offerings, including Impecca Bamboo iPod Cases, Bamboo Calculators, and Bamboo Speakers. For more information, see:
http://www.impecca.com
Available at Staples & Kohls.com
Source:
Impecca