WaterField Designs Releases Distinctive Staad Attaché for Apple's iPad Pro and 13-inch MacBook
San Francisco based WaterField Designs has unveiled its uniquely-designed, Staad Attaché with a padded iPad Pro or 13-inch MacBook compartment. Available in ballistic nylon, waxed canvas and full-grain leather in classic, muted colors, the Staad Attachée bridges the gap between casual messenger bag and formal briefcase for style-conscious professionals. The Staad Attaché's padded tablet-laptop compartment fits the iPad Pro along with the Apple Smart Keyboard or Logitech keyboard or any of the 13-inch Apple laptops.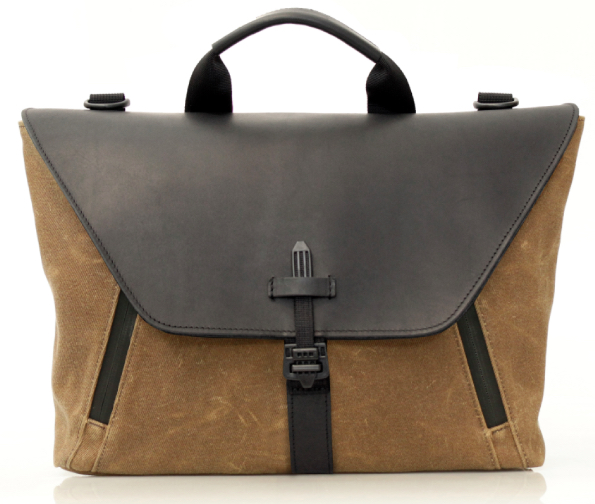 With its novel military buckle, a densely padded iPad Pro compartment, and clean, modern lines, the Staad iPad Pro bag blends high functionality with elegant style. WaterField Designs has been designing and manufacturing custom laptop sleeves, bags, and cases for digital gear in its San Francisco studio since 1998.
"The Staad Attaché's padded tablet and laptop compartment fits the game-changing iPad Pro along with the Apple Smart Keyboard or Logitech keyboard or Apple's 13-inch laptops," explains owner Gary Waterfield. "For professionals who want a bag more formal than a messenger but don't feel comfortable carrying a briefcase, this Staad Attaché is the perfect transitional bag..
WaterField says the Staad Attaché is ideal for creative types, entrepreneurs and other style-conscious professionals looking to carry basic necessities with ease. A full-grain, distressed leather flap closes with a unique clip developed by the military — once used to instantly access ammunition — that opens with a quick flick. Premium, full-grain leather adorns a lightweight and rugged black ballistic nylon or tan waxed-canvas base for a tastefully attractive look.;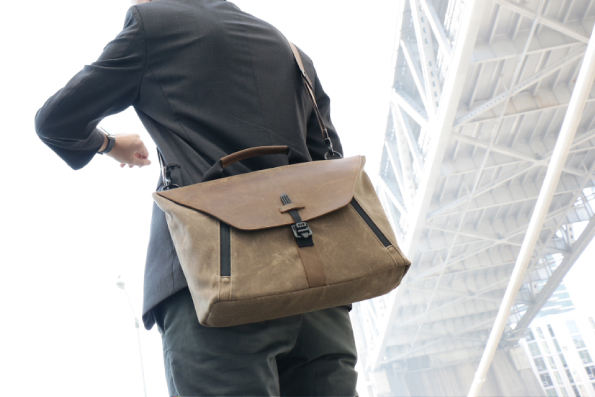 The Staad's thoughtful design anticipates a range of user needs. A customized internal pocket protects the iPad Pro or 13-inch MacBook with dense foam on all sides and is covered by a scratch-free liner. With a dedicated Apple Pencil pocket and two additional interior pockets, important accessories are always within easy reach. The Staad's slim main compartment features a gold liner making it easy to quickly spot individual contents such as files, a sketchpad, or notebooks. A large front pocket opens on two sides with sleek waterproof zippers and includes a scratch-free interior pocket for the iPhone 6s or 6s Plus. To reduce shoulder and back fatigue, a comfortable and adjustable suspension shoulder strap can be worn messenger style or over one shoulder; alternatively, a leather-lined handle provides a more formal carrying option.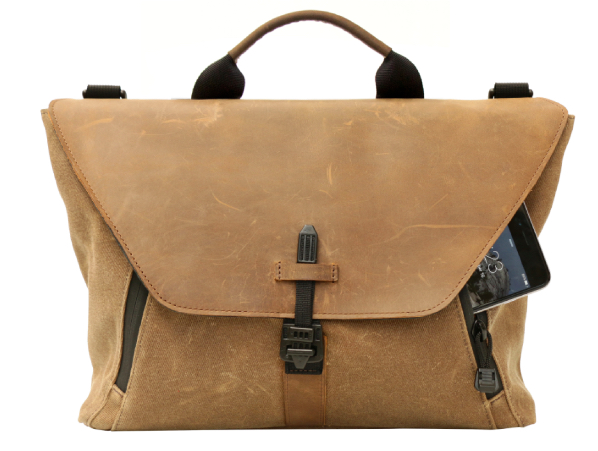 Elaborating on the bag's name, Waterfield explained, "An Attaché in diplomacy is a support person who is attached to a diplomat, always close by and ready to serve. Our Staad Attaché is the case that you'll want serving you by your side — lightweight, compact, and easy to carry."
Feature highlights:
Padded comparmtment fits: iPad Pro with or without keyboard, 13-inch Apple laptops
Premium leather flap closes with novel, easy-to-use, WWI-style military clip.
Dedicated Apple Pencil pocket
Waterproof zippers secure spatious front pocket that inclues an interior scratch-free iPhone pocket.
Suspension shoulder strap and leather-lined handle for multiple carry options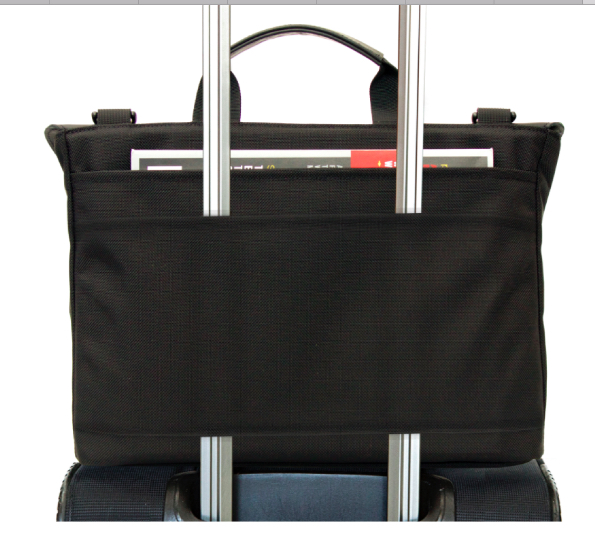 Colors: Lightweight brown waxed canvas or black ballistic nylon body. Full-grain leather flap and accents in black, chocolate or grizzly.
Dimensions: 14 x 10.5 x 1~3 inches.
Staad Attaché sells for $229.
Product page:
https://www.sfbags.com/products/staad-Attachée-briefcase