California based Nisus Software has announced the release of Nisus Writer Pro 2.1.5, the latest release of their powerful word processor for OS X. This update contains a number of fixes found since the release of Nisus Writer Pro 2.1.4, and fixes some problems with conversion of .doc, .docx, and .odt files, an issue with Word documents sometimes opening with incorrect or duplicated list item bullets, a problem with autosaving duplicate backups, and resolves an issue with copy-paste from Apple's Photos app.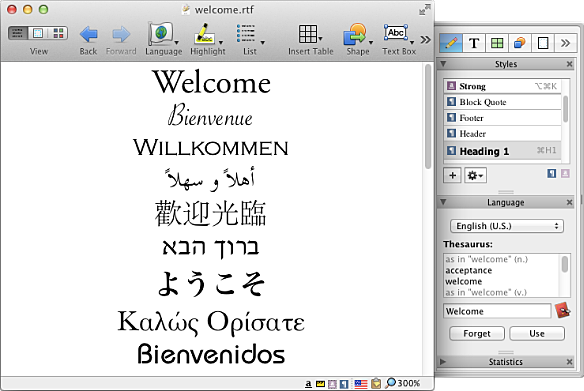 These fixes and enhancements add to an already rich feature set that includes an intuitive interface, multilingual text support, powerful find and replace, easy to use style system, multipart selections, collaboration tools (comments and track changes), support for Microsoft Word file formats (.doc and .docx), and a native file format (RTF) that almost any word processor can read.
System Requirements:
Nisus Writer Pro 2.1.5 requires OS X 10.8.5 or above
Nisus Writer Pro 2.1.5 is available now from the Nisus website and and from the Mac App Store. Nisus Writer Pro is only $79 (USD). An upgrade from Pro 1.x is $49. A three license Family Pack is available for $99. An academic version is also available. This is a free update for users of any version of Nisus Writer Pro 2.x.
Nisus Software:
http://www.nisus.com
Nisus Writer Pro 2.1.5:
https://nisus.com/pro
Download Nisus Writer Pro:
https://nisus.com/pro/download.php
Purchase:
https://nisus.com/store
Source: Nisus Software, Inc.