Previously available to all major PC brands, the DART family of products is now compatible with additional popular laptop models, including Apple's latest MacBook and MacBook Pro.
FINsix Corporation (FINsix), a spinout from the Massachusetts Institute of Technology LEES Laboratory, is manufacturer of DART, claimed to be the worlds smallest laptop charger, today announced DART-C, the world's smallest charger for USB Type-C laptops. The DART-C furthers the FINsix commitment to providing an unprecedented level of portability for on-the-go consumers and business travelers by enabling them to ditch their bulky bricks and USB chargers.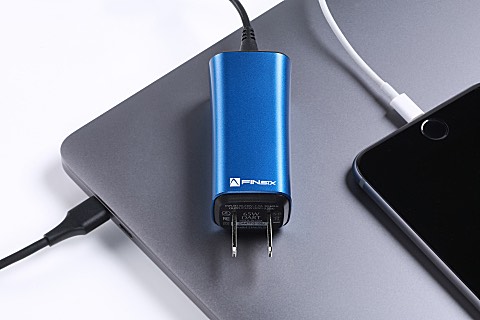 DART-C is a powerful 65-watt laptop charger that is up to four times smaller and lighter than a traditional A/C adapter. The additional built-in USB port allows for simultaneous charging of another electronic device, like a phone or tablet. With the addition of DART-C, the DART family of chargers expands its ample reach of supported laptops to include Apple MacBook and MacBook Pro, Dell XPS 13, Lenovo ThinkPad 13, and ASUS ZenBook 3.
"With DART-C, we continue to lighten the load for travelers who want to power up with style and reliability," says Vanessa Green, FINsix CEO. "The DART family's newest member demonstrates our ongoing commitment to provide a new class of the smallest and lightest high-performance power electronics to meet the needs of the mobile consumer."
DART-C will be available at FINsix.com and other resellers beginning in January 2017 for a price of $99.99. A USB Type-C cable will also be available at FINsix.com as an accessory to previous DART owners for $34.99. Like the DART launched in September 2016, DART-C comes in a variety of colors, including blue, gunmetal, magenta, orange, and silver.
For more information, visit:
http://www.FINsix.com
Source: FINsix