Neonode Inc's AirBar is a sleek, lightweight device that instantly adds touchscreen capabilities to any laptop display. Neonode announced the official U.S. launch of its new AirBar for MacBook Air at CES 2017 this week. Now compatible with the MacBook Air 13.3 notebook and launching in the United States via Amazon.com, AirBar for MacBook Air provides Apple notebook enthusiasts the ability to promptly and seamlessly activate touch and gesture functionalities on their laptop's display.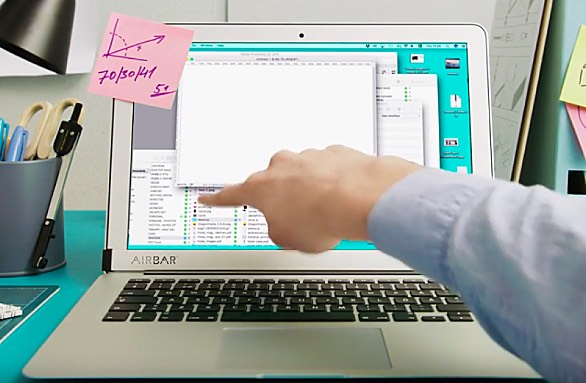 "We believe the community of devoted MacBook Air users will welcome this new product, as AirBar for MacBook Air will surely enhance the user-experience of an already great product," said Remo Behdasht, Senior Vice President of AirBar Devices at Neonode. "Our goal for AirBar continues to be expanding its application to more devices, across even more markets."
AirBar was named a CES 2017 Innovation Awards Honoree in the computer accessories category. The prestigious CES Innovation Awards are sponsored by the Consumer Technology Association (CTA), the producer of CES 2017, and products honored reflect innovative design and engineering in some of the most cutting edge tech products and services on the market.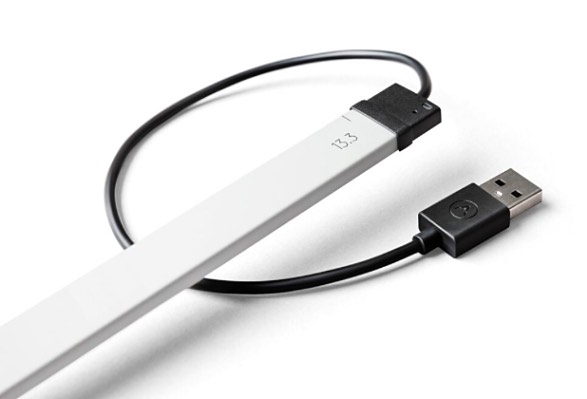 The AirBar sensor is a sleek, slim bar that magnetically attaches to the bottom of a laptop display and plugs in via USB to instantly activate touch and gesture capabilities. No software installation or additional configuration are required. AirBar uses parent company Neonode's patented zForce AIR technology to emit an invisible light field over a display that senses touch from fingers, gloves or even a paintbrush. AirBar for PC comes in matte black, and AirBar for MacBook Air comes in brushed aluminum. Among many other useful and unique functionalities, AirBar alleviates added weight and glare that is typically unavoidable with regular touchscreen laptops.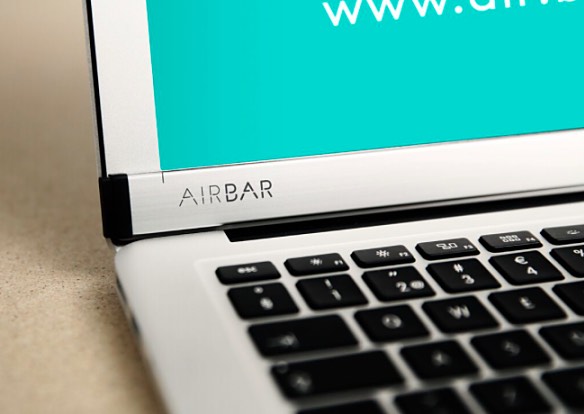 AirBar for 15.6 PC laptops running Windows 10 now retails for $69. AirBar for 13.3 and 14 PC laptops will be released with AirBar for MacBook Air in early March. AirBar for MacBook Air will retail for $99 through launch partner http://Amazon.com.
Online retailers currently carrying AirBar for PCs include Amazon, Best Buy, QVC, Staples and Walmart. AirBar for MacBook Air is available for pre-order at www.air.bar/mac, and will also be sold on Amazon.com. Neonode plans to extend AirBar compatibility to additional MacBook models and PC sizes within the first half of 2017.
For more information, visit:
http://www.air.bar
and
http://www.neonode.com
Source: Neonode Inc.