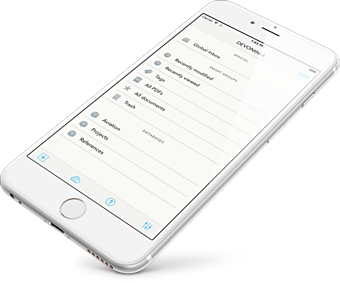 DEVONtechnologies has announced the release and immediate availability of DEVONthink To Go 2.1.2, the iOS companion to DEVONthink for Mac. Take your databases with you and organize your documents on the go. Synchronize your data directly on the local network, via Dropbox, or any WebDAV server.
With enhancements and bug fixes, version 2.1.2 lets users share multiple items at once, sort items by creation, modification, or access date, and makes it easier to add local images and links to Markdown and HTML documents. In addition, the update allows to enable or disable the iOS backup for its databases and improves the overall responsiveness.
DEVONthink To Go 2.1.2 allows users to share multiple documents at once, e.g., for sending them by email or opening them in other apps. Together with the recently introduced document provider extension this greatly enhances the interoperability when working with multiple apps.
Markdown and HTML documents receive some enhancements too. DEVONthink To Go 2.1.2 resolves local paths and so lets users quickly reference images stored in their databases or link to other documents. Previously this was only possible using item links, robust URLs for documents and groups, that can be used anywhere on iOS and the Mac. Markdown is becoming increasingly popular as an easy-to-learn file format for text requiring only simple formatting.
Other improvements arriving with version 2.1.2 include inbox item counts for databases and the option to sort document lists by creation, modification, or access date. Notes shared from Apple Notes retain sketches when being shared with DEVONthink To Go. Lists of documents not downloaded are better readable with higher contrast and indicate the download status with icons. Users sensitive to disk space usage get more control over groups that automatically download their content.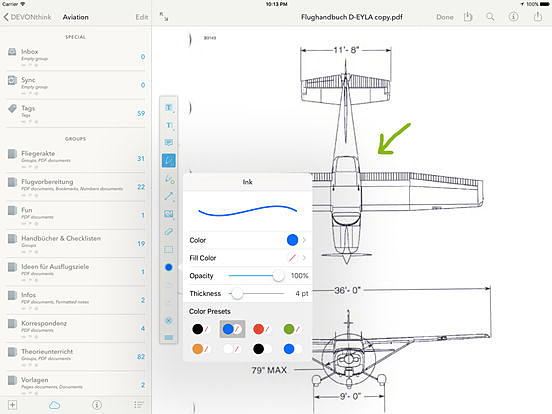 In addition, DEVONthink To Go 2.1.2 adds a settings option to enable or disable backing up its databases to iCloud via iOS' backup mechanism as well as for checking the real disk space occupied. Both changes were necessary after the introduction of the document provider extension in version 2.1 due to limitations in iOS. Finally, the update improves the overall responsiveness and reliability, and fixes bugs and glitches. The update is free for existing users and highly recommended.
Device Requirements:
* iPhone, iPad, and iPod touch
* Requires iOS 9.1 or later
* 100 MB
DEVONthink To Go 2.1.2 is $14.99 USD (or equivalent amount in other currencies) and available worldwide exclusively through the App Store in the Productivity category. Some features require a one-time in-app purchase.
DEVONtechnologies:
http://www.devontechnologies.com
DEVONthink To Go 2.1.2:
http://www.devontechnologies.com/redirect.php?id=product-dttg
Purchase and Download:
https://itunes.apple.com/app/devonthink-to-go/id395722470
Devonian Times:
http://www.devontechnologies.com/redirect.php?id=blog
Facebook Profile:
http://www.facebook.com/devontechnologies
LinkedIn Profile:
http://www.linkedin.com/company/devontechnologies-llc
Twitter Profile:
http://twitter.com/devontech
Source: DEVONtechnologies LLC