IOGEAR has announced the availability of their new GTD733 Thunderbolt 3 Quantum Docking Station. The docking station provides a robust, high-speed solution for connecting external monitors, storage devices, and computer accessories to a MacBook Pro or Windows laptop using a single Thunderbolt 3 port.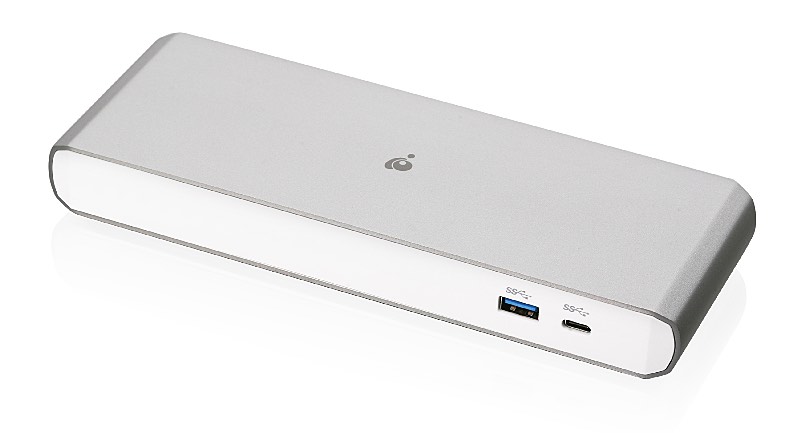 The IOGEAR Thunderbolt 3 Docking Station provides a wide variety of connectivity options and delivers data transfer speeds up to 40Gbps to the laptops Thunderbolt 3 port. The docking station features two USB-A (USB 3.1 Gen 1) ports, one USB-C (USB 3.1 Gen 1) port, audio input and output jacks, a Gigabit Ethernet port, and supports external 4K and 5K monitors through a DisplayPort and Thunderbolt 3 USB-C port.

Key Features of the IOGEAR Thunderbolt 3 Quantum Docking Station
Dual 4K or 5K Resolution Connect two 4K displays with nearly 16 million more pixels than an HDTV or connect the latest generation 5K display to enjoy the astonishing resolution, contrast and color depth of photos, videos and applications.
High-Speed Data Transfers Data transfer speeds up to 40Gbps is eight times faster than USB 3.0, allowing the transfer of a full 4K movie in under 30 seconds. Ease-of-use and unprecedented speed makes it an ideal connectivity solution for high-performance workstations.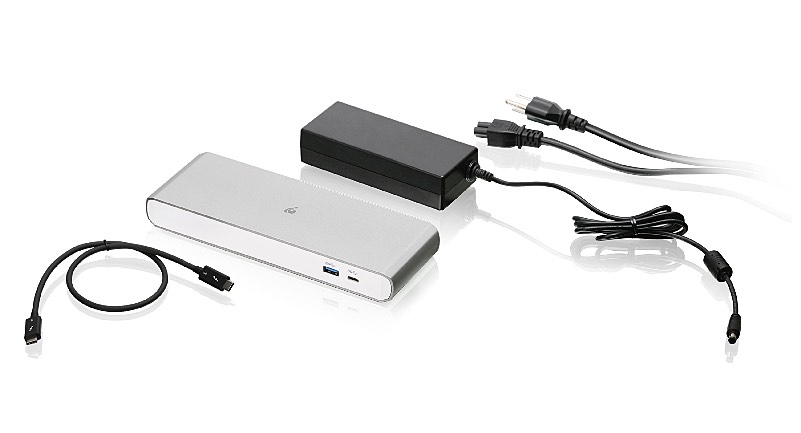 Connect Multiple Devices via a Single Port Provides 5K or dual 4K video, audio, Gigabit Ethernet, USB-C and USB-A ports to expand the capacity and capability of a laptop computer using a single Thunderbolt 3 cable. A Thunderbolt 3 expansion port enables users to daisy chain up to five additional Thunderbolt 3 devices such as storage devices or an external GPU video box.
"The demands on today's workforce to maximize productivity wherever they are and whenever they can is driving the reliance on laptop computers as their primary tool both in the office and on the road," explained David Lin, Product Manager at IOGEAR. "While laptops that are compact and light are ideal for computing outside of the office, for maximum versatility and productivity the laptop needs to be able to be easily integrated into a desktop workstation environment. Our new Thunderbolt 3 docking station allows users to instantly turn the laptop into a powerful workstation by simply connecting a single Thunderbolt 3 cable."
The GTD733 Thunderbolt 3 Quantum Docking Station carries a limited one-year warranty and is available now at a MSRP of $299.95. For more information on the new IOGEAR Thunderbolt 3 docking station, or other IOGEAR connectivity solutions, visit homebuilder. Follow IOGEAR on LinkedIn, Facebook or Instagram for additional industry, company and product details.
Source: IOGEAR