A newly released app is designed to help business owners to get creative with their branding by designing their own logos. With more than 1,000 editable templates, Logo Maker Shop 1.0 provides the practical inspiration and visual tools and resources for non-designers to create outstanding logos. Logo Maker Shop is the latest offering from app design company Limepresso. It contains over 5,000 design resources in total, opening up logo design like never before.
Logo Maker Shop puts the power to create bold and beautiful logos in the hands of business owners and marketing departments everywhere. Companies can now forfeit the expense of costly designers, thanks to Logo Maker Shop's pre-loaded, editable templates. Even those with limited creative skills will be able to benefit from the user-friendly interface that the app provides.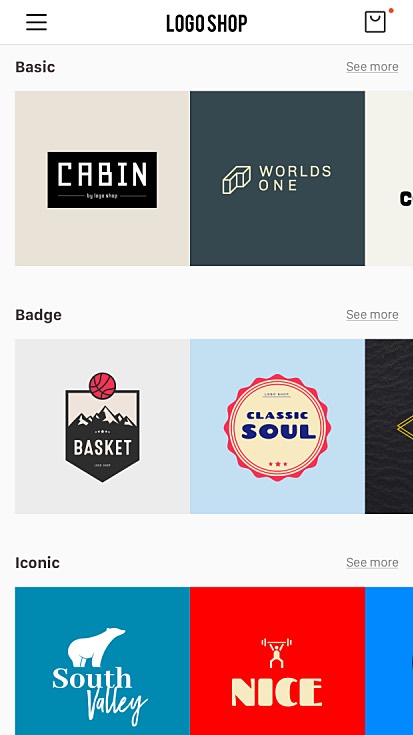 "We wanted to turn the design process on its head," explains Limepresso CEO Sangwon Kim. "Logo Maker Shop is about disrupting the status quo and empowering businesses to tackle their branding without the need for expensive design agencies. We want business owners to be able to take a creative approach to their branding and achieve the perfect logo, shaped to their own precise requirements."
Logo Maker Shop 1.0 achieves this by making more than 1,000 templates available to the app's users. The templates mean that those wanting a logo don't have to start from scratch. Instead, they can use the professionally designed templates as a springboard in order to develop their own unique logo. The process is incredibly easy – users can create logos in a matter of minutes.
Backing up the 1,000+ logo templates is a vast design resource bank, which includes more than 5,000 fonts, symbols and background design resources. Each element can be used to edit the logo templates in order to make them utterly unique without making the design process overly complicated.
"Ease of use was at the heart of what we set out to achieve," continues Kim. "We want to democratize the process of logo making and open it up to all. That meant the Logo Maker Shop app had to be intuitive and easy to use, even with a vast library of resources at users' disposal."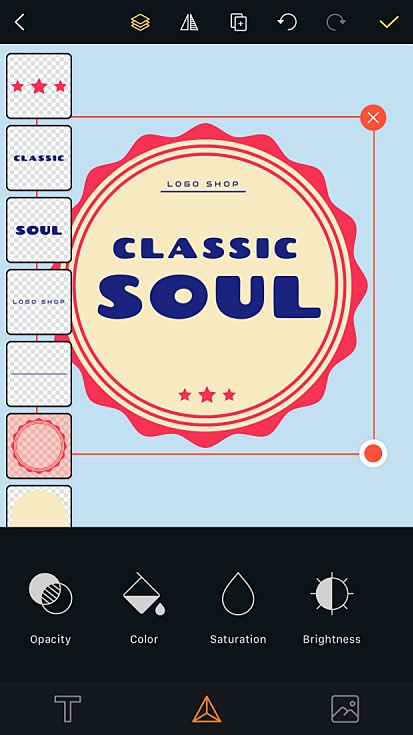 The company has achieved its aim. Logo Maker Shop enables users to quickly select their preferred template and adapt it to suit their personal preferences. Having been built as a universal (iPhone/iPad) app with iCloud support, Logo Maker Shop's logos can be saved and edited anytime, anywhere. iCloud makes sharing designs between devices simplicity itself. There's even a nifty auto-save built in during the logo editing process, so that users can't inadvertently lose their work.
The real beauty of Logo Maker Shop is the way it blends practicality with creativity. Mistakes are easy to rectify, making the app ideal for those who've never tried their hand at logo design before. Meanwhile, finished products can be exported as high resolution PNG or JPEG images, with the ability to save transparent PNG images up to 4096 x 4096 resolution.
Of course, for many businesses, the key driver behind the desire to create their own logo is cost. British Logo Design reports that the average start-up in the UK spends between GBP150 and GBP250 on their company logo, while the average small business spends between GBP500 and GBP750. For large companies, that cost rises to between 6,000 and 10,000 GBP, with vast corporate entities spending as much as millions. Logo Maker Shop gives businesses the opportunity to save hundreds if not thousands of pounds on creating superb logos that are perfectly suited to their individual needs and branding objectives.
Device Requirements:
* iPhone, iPad, and iPod touch
* Requires iOS 9.0 or later
* 156 MB
Logo Maker Shop 1.0 is Free (with in-app purchases) and available worldwide exclusively through the App Store in the Business category. For more information, visit Logo Maker Shop's official website.
Logo Maker Shop 1.0:
http://www.logomakershop.com
Download from iTunes:
http://itunes.apple.com/app/logo-maker-shop-text-graphic-design-creator/id1190077343
Source: Limepresso