Suwon, South Korea based Prinics Co., Ltd has announced availability of the portable KODAK Photo Printer Mini through its North American distributor C A Global, located in Edison, New Jersey. KODAK Photo Printer Mini is manufactured, sold and distributed by Prinics Co., Ltd, under license from Eastman Kodak Company. This easy-to-use mobile printer comes in black, white or gold models.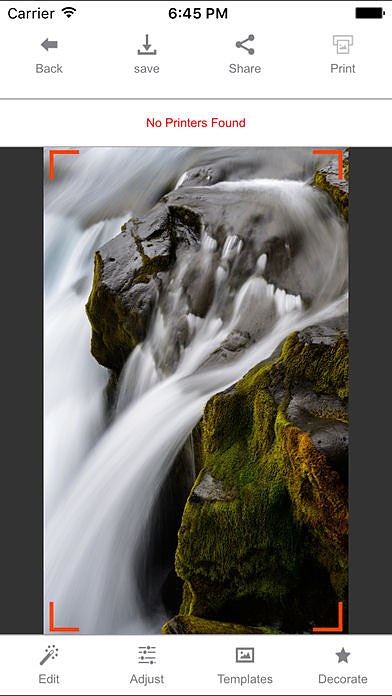 KODAK Photo Printer Mini supports iOS devices via Wi-Fi connection and Android devices via Wi-Fi or NFC One Touch — no cords or wires necessary. With the free KODAK Photo Printer Mini companion app, users can access photos from their phone's camera roll, social media platforms, Google images, or even video screen grabs.
The KODAK Photo Printer Mini is ideal for shaking up corporate outings, weddings and more with a unique yet affordable photo booth accessible from every guests' mobile device. Scrapbookers and craft connoisseurs celebrate the endless in-app creative filters, stickers and templates – perfect for custom gifts. Smartphone photographers on-the-go can print and share outstanding shots from family reunions, summer adventures, "selfies," impromptu photo shoots and more by building off of the legendary photo print quality that KODAK is known for. For smudge-proof, hassle-free fun, color or classic black and white 2.1×3.4″ photos are printed in seconds and dry instantaneously.
KODAK Photo Printer Mini Feature Highlights and Benefits:

* Wireless Mobile Printing: Via Wi-Fi for iOS and Wi-Fi or NFC One Touch for Android, photos are printed directly from the smartphone within seconds.
* Crisp Photos: Through advanced fade-proof dye printing technology, the KODAK Photo Printer Mini produces quick-drying black and white or color 2.1×3.4″ photos in beautiful detail that will last up to 10 years thanks to humidity- and fingerprint-resistant properties.
* Maintenance-Free Ink Cartridge: Hassle-free all-in-one print cartridges combine paper and ink for maximum convenience; purchase refills in packs of 20, 30 or 50.
* Create a Masterpiece: Download the KODAK Photo Printer Mini app for picture-perfecting filters, stickers, card templates, collage-makers and much more; access photos and print direct from social media; hand-select frames from video to print those once-in-a-lifetime moments.
* All-in-One Kit: Ready to roll right out of the box – ships with KODAK Photo Printer Mini, micro charger cable, manual and eight-photo cartridge and paper pack.
The KODAK Photo Printer Mini retails for 99.99 (USD) and is available for purchase on Amazon.
KODAK Photo Printer Mini:
https://www.kodakphotoprinter.com/kodak-mini
Purchase on Amazon:
https://www.amazon.com/Kodak-Sublimation-Technology-Preservation-Compatible/dp/B01KO1RJ08
Download App from iTunes:
https://itunes.apple.com/app/kodak-printer-mini/id1123605155
Facebook Profile:
https://www.facebook.com/kodak
Twitter Profile:
https://twitter.com/kodak
Source: Prinics Co., Ltd.