iPhone 2018 News: Apple Event, Availability Date, Rumored Features, and Leaked Photo
NEWS: 08.24.18- Apple fans everywhere around the world are just a few weeks away from finding out what the Cupertino, Calif.-based technology company will be announcing in regard to the next generation of its smartphone device lineup.
Find out here from various sources on the web when the announcement will happen and pre-orders will be taken, what the rumored predictions are, and possible confirmation of how it will look like based on a leaked photograph.
iPhone Keynote 2018
First is when we can expect the iPhone to be announced. An exact date for the Apple Event has not officially been announced yet by the company but Cult of Mac reported earlier this month that, "We have a pretty good idea of when exactly the 2018 iPhone lineup will be revealed. After analyzing the dates of Apple's previous unveilings and the 2018 calendar, it seems pretty likely the keynote will fall during the second week of September."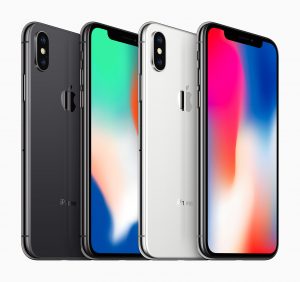 "Labor Day falls on Monday, September 3 this year so it's unlikely that the 2018 iPhone keynote will happen during the first week of September. Hosting the event on September 11 or 12 seems the most likely."
Furthermore, they add, "Most companies want to avoid the news cycle of 9/11 for obvious reasons so September 12 will probably be the big day."
That was the same day that the iPhone X was announced last year as well as the iPhone 5 in 2012.
Availability of iPhone
Second is when the new iPhones will be available for pre-orders. If September 12 is indeed the day the new iPhones will be unveiled, then this bit of information released just this week from iDrop News puts two and two together, so to speak.
"Reportedly, certain international mobile carriers are gearing up for new iPhone pre-orders that will kick off on Friday, September 14. The rumor comes from German Apple blog Macerkopf which cited information sourced from a pair of unnamed carriers in the country."
When a new iPhone is announced, normally, pre-orders are taken at midnight on the first Friday after the keynote and then, assuming the same pattern as in previous years is followed, units will begin to ship out as well as be available for purchase in stores the next week (Friday, September 21).
Rumor Mill Roundup
Third is all the rumored predictions about the new iPhone models in advance of the announcement which Macworld magazine has lined up from a report last week and we've compiled some of the best together in this short list.
• three phones, three sizes / two high end iPhones and a new low end model
• 2018 iPhones to come with 18W USB-C adapter in box
• new iPhone to come in bold new colors
• more efficient wireless charging with copper coils
• an Apple custom power management chip
• faster modems and better antennas
• more frame parts and faster data
• Dual-SIM iPhones on the way
• Apple to supercharge OLED models with Pencil support and 512GB
• 6.1-inch LCD iPhone may launch after the OLED models
• iPhone SE 2 : multiple models under consideration, to have iPhone X style display with notch, without headphone jack
• iPhone X+ to cost less than iPhone X at $899
• Apple to go all OLED with future iPhones
To find more details about each item on the list, check out the full Macworld article (which has since been updated with additional rumors).
Leaked Photographic Evidence
Lastly, there is possible proof of the first rumor listed above about there being two high end models and a new low end one of the new iPhone.
In a report late last month published by TechCrunch, Several dummy units of future iPhone models have leaked over the weekend. It gives a good idea of what you should expect to see in September when Apple introduces the next iPhone."
The author clarifies that each year, dummy units are made out of designs that have been leaked and are not the actual working devices. "Case manufacturers and other accessory makers buy those dummy units to get ready before Apple's announcement."
(This explains how one can find a plethora of accessories for new iPhones already available in abundance at product launch, and in some cases, in advance such as on eBay well before the new iPhones come out.)
The leaked photos of the dummy units lead to speculation (or confirmation?)based on their sizes. The large one looks just like an iPhone X but is bigger, pointing toward the rumored new iPhone X+ with a 6.5-inch screen. The other is the exact same size as the current iPhone X but only has one camera which points toward the rumored lower priced second generation iPhone X.
Both new iPhone X models are reported to sport OLED screens. While Apple is purported to be going all OLED moving forward, it appears they are not ready to ditch the LCD just yet.
Missing from the leaked dummy units, however, is the third iPhone model which is supposed to be the low end offering with a 6.1-inch LCD screen. The idea is to offer an iPhone X style edge-to-edge screen but at a more affordable cost and using an LCD screen is the only way to do that at the moment.
This low end model is rumored to cost below $700. Could this be the fabled iPhone SE 2?
If you want to see the images for yourself, navigate to the TechCrunch article for your viewing pleasure.
Want to join the conversation? Comment below: