Apple Should've Created A 4-inch Smartphone With The iPhone XR Concept Called 'iPhone SE 2'
EDITORIAL: 09.19.18- Apple created the new iPhone XR as an entry level model catered to those on a budget and to bring the high end experience of the iPhone X to the masses at a lower price but I believe they made a mistake in the device's size and should have made it a 4-inch smartphone with all, or most, of the features of the X and called it the long rumored/expected and desired "iPhone SE 2."
The iPhone XR, which has a 6.1-inch LCD screen with an edge-to-edge display, falls in between the 5.8-inch OLED screen of the XS and the larger 6.5-inch OLED screen of the XS Max — which both also have an edge-to-edge display — but is just slightly smaller than the XS and, according to Apple senior Vice President of worldwide marketing Phil Schiller at the September 12 special event where all three new iPhones were unveiled, the 8 Plus. Considered a "phablet," a cross between a smartphone and a tablet, the 8 Plus receives the distinction due to its larger size. (I'd say humongous… try fitting one in your pocket!). So with the entry level XR, all of Apple's new smartphones are phablet-sized and if you want something smaller, with the SE discontinued, you now only have the choice of last year's 8 or the 7 from the year before. Both the 7 and 8, which have 4.7-inch screens, are still current options for sale by Apple. Those devices, however, while smaller than their Plus counterparts, still don't quite fit a specific niche that a significant number of smartphone users desire from an iPhone.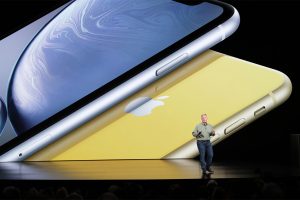 The iPhone SE by comparison was just the right size and exactly what a lot of smartphone users, albeit a minority, wanted in a device. The first to grab the SE were those people who owned a 5 or 5S and had held on to their phones because they found the 6/6S or 6/6S Plus too large but finally upgraded to an SE when it was released. Then there were those who already owned a newer iPhone, from the 6, 7, 8 and its Plus models, but found their phones too big for them (and almost cumbersome to use) and "downgraded" to the smaller SE.
Apple dubbed the iPhone SE "the most powerful 4-inch phone ever" and, like the new XR, sold it as a budget friendly entry level model. The device, which debuted in 2016, had the exact body of the 5S from three years earlier and the components of the 6S from the year before, shrunk down to fit in the smaller package. The SE initially came in two capacities, 16GB and 64GB, and the following year inn 2017 received a minor refresh with storage doubled to 32GB and 128GB — though its internals remained untouched — replacing the previous models.
Note: 2018 iPhone prices from Apple & its carriers are now live on our exclusive iPhone Price Tracker.
Sorely missing from this year's new lineup is a 4-inch smartphone to succeed the iPhone SE and like I wrote in my column two days after the Apple special event announcing the new iPhones, I was disappointed that the long rumored SE 2 that was expected by some analysts and current SE users was absent from the keynote. It was the elephant in the room, so to speak. Now that Apple has announced the XR, XS, and XS Max and no equivalent replacement for the SE, what are current users of the device to do for an upgrade option to a new 4-inch smartphone?
I'm not the only one who is distraught over the death of the iPhone SE and the absence of a SE 2. Devin Coldewey over at TechCrunch wrote a piece last Friday on how the SE was the best phone that Apple has ever made and now it's dead. He wrote that it was the best object that Apple ever designed, filled with the best tech it had ever developed and ever since the 6 it seems that Apple only drifted, casting about for something to captivate its users. In addition, according to him, the SE was Apple allowing itself one last victory lap on the back of a design it would never surpass, something it created nearly a decade ago.
"I only wanted one thing out of 2018's iPhone event: a new iPhone SE. In failing to provide it Apple seems to have quietly put the model out to pasture and for this I curse them eternally…" wrote Coldewey. "So while I am disappointed in Apple, I'm not surprised. After all, it's disappointed me for years. But I still have my SE, and I intend to keep it for as long as possible. Because it's the best thing the company ever made and it's still a hell of a phone."
Some fans of the iPhone SE have even taken matters into their own hands and have started petitions on change.org for Apple to bring back the 4-inch smartphone. One particular individual going by "M Garcis," started the petition — which I myself supported and signed — "Apple Bring Back iPhone SE / Small Phones" and wrote the following letter in their plea to the company (note the following was copied verbatim and contains a grammar error and a misspelled word):
Apple,
When I search up iPhone SE on Google today I see articles and articles of it being discontinued and the death of the small phone. We love what you are doing with the iPhone XS and XR also know there is people with small hands and people that like the design of a simple phone. Not only that, there are college students and working class families that see the price tag of $450 and automatically think expensive. Having the SE was perfect for our pockets both figuratively and economically. Please, as I write this today know that this isn't to shame you in anyway but disappointment about a beloved phone AKA 'Best iPhone ever created" seeing the end.
Sincerely,
Apple Users of the World
__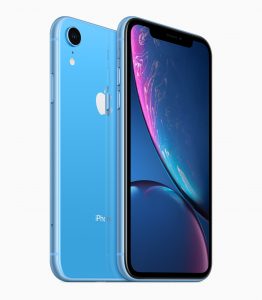 I don't understand why Apple couldn't have taken the concept of the iPhone XR and created a 4-inch smartphone with an edge-to-edge LCD screen in the same body of the SE, or a newer form factor with a similar footprint, and made it the SE 2. (Now that would have been one hell of a phone, to borrow from Coldewey). It just as well could have been possible to have been made in my honest opinion. I don't know, however, if the internals of the X could have been packed into a smaller enclosure as was done with the components of the 6S going into the SE. I assume the components of an 8 could certainly have been used inside to update its specs while still sporting a display like the X if transplanting its guts wasn't possible. That would have been a stunning 4-inch device to use, a compact package all wrapped up as a nice present to those of us who don't want a large smartphone or phablet. SE users may be a minority customer base but sales of the device shortly after its release showed its surprising popularity and how there was still a market for a smaller sized device amidst the current landscape of larger smartphones and even bigger phablets.
I am a huge fan and proud owner of an iPhone SE (64GB 2016 model) going on two years now, originally having bought it as soon as it arrived in stores. I obtained a brand new replacement, the exact same model, just yesterday in fact after I took my original SE in to the Genius Bar, intending to extend its longevity by taking advantage of the $29 battery replacement program (which resulted from "throttlegate") but in the process was inadvertently damaged, scoring me a fresh device. I was looking to upgrade this year and really was hoping the fabled SE 2 would finally be unveiled at this year's iPhone announcement. Since that did not occur and Apple killed off its 4-inch smartphone model without replacing it, I don't know if I will just hold on to my SE, especially since I now have a new one again courtesy of Apple, and hope that maybe a SE 2 will show up miraculously next year. (Wishful thinking is never a bad thing!). If I'm really itching for a newer phone, the smallest model, though still bigger, is an 8, last year's model, my only option at this point since I wouldn't want the much older 7.
I just can't wrap my mind around the thought , much less my hand around the device itself, of having to switch to a bigger phone. I have "test driven" an iPhone 8 at the Apple Store and gotten a mmore hands on approach by playing around with my dad's own 8 and comparing it to my SE. The 8 is somewhat significantly wider and taller than the SE and it's that wider width that turns me off. It's the exact same experience I had when I finally decided to upgrade my four year old 5. My decision to hold on to the 5 was more due to my disability and being visually impaired (since 2013) I did not feel a new phone would benefit me nor be an enjoyable experience like before. But the device was getting slow and its battery life abysmal so I decided to finally upgrade. My option at the time was the then newer 6S and to get a feel for its size, knowing that the iPhone had grown since the last time I upgraded, I took a look at my sister's 6 which was similar to the 6S and did not like it at all. I thought about holding on to my 5 indefinitely until I heard about rumors of a new 4-inch device Apple was said to be developing and when the SE was officially announced, I had my heart set on my new iPhone and, as they say, the rest was history.
With the death of the iPhone SE springs forth new life in the aftermarket due to supply and demand. The device will fetch a pretty penny, so to speak, especially in brand new condition on eBay and the like. The value likely will go up as well for used units on the aforementioned auction site and elsewhere such as Craigslist. Only time will tell if this pans out and rings true. I'm sure there are still leftover inventory available from the major wireless carriers: AT&T, Verizon, Sprint, and T-Mobile, etc. Other retail outlets that probably will have some still too are Amazon and the "big box" stores like Best Buy or Target and Walmart. I know for a fact, despite being officially discontinued on September 12, that the retail Apple Store still has some limited inventory in stock for sale and as replacement units on hand for failed repairs — which is how I got my replacement device yesterday — and according to a store employee I spoke with, the SE will remain on display and for sale through Thursday until the new XS and XS Max go on sale in stores on Friday. Besides, it would be naive to think that all of a sudden, existing inventory that was unsold just magically disappeared upon its discontinuation. It's highly improbable that units, wherever the source, would be destroyed or worse yet, put through an incinerator! (Shudder at that thought!). One thing is certain for those looking for a SE: any remaining inventory will eventually be hard to come by so they need to get their hands on one now before brand new and unopened units become scarce.
According to Brian Barrett of Wired magazine, which he wrote in an article the day after the iPhone announcement, the age of small smartphones has officially come to an end with Apple no longer selling the iPhone SE. He pointed out that aside from the SE, the only other small smartphone is the Sony Xperia XZ2 Compact which came out earlier this year and it doesn't appear, like Apple, that Sony will be releasing a follow up either. Barrett posited this, writing how much more screen could Apple have squeezed into the SE package if it had really tried? We will never know the answer to that question.
"In the end, the plight of small phone believers didn't translate into enough sales. If small phones drove profit, they wouldn't be extinct," wrote Barrett. "Which means that, yes, small phones are essentially dead. It's remarkable they made it this long and it's a shame to see them go."
So, does that mean we will never see Apple release an iPhone SE 2, the successor to the SE, its beloved 4-inch smartphone? And has Apple buried the hatchet and driven the nails in the coffin on the notion? We all know as Apple fans that the company likes to "Think Different" — to coin a phrase that was used in one of its iconic ad campaigns in the late 1990s — and move forward with technology, taking us as its product users along with it. Apple sets the standard while others follow suit and it doesn't look back once it kills something off. Take for instance the floppy disk drive that Apple discontinued in 1998 with the unveiling of the original iMac which only came with a CD-ROM optical drive as the sole option for media. PC makers continued to install floppy disk drives in its computers for years after Apple set the trend years earlier until PC makers eventually went the same route. Just take a look at the more recently discontinued use of the 3.5mm headphone jack in its smartphones which started with the 7 that followed the SE months later (making the SE the last to have the feature available( and each iPhone since then has no headphone jack on the device. Android devices can still be found with a headphone jack but it will not be long until other smartphone makers follow Apple's lead.
One can always hope and who knows. Maybe we could see something surface next year to surprise us iPhone SE fans. In the meantime, I and many others will be holding on to our 4-inch smartphones for as long as we possibly can (which by Apple standards according to a support page is 5-7 years after a product was last manufactured).
Are you an owner of an iPhone SE? What are your thoughts on Apple's decision to kill off the 4-inch smartphone possibly for good? And will you finally throw in the towel and upgrade to a larger iPhone model or will you keep your iPhone SE for as long as it remains feasible to do so? I'd love to hear your thoughts! Leave a comment below (make sure you are already logged in to your Facebook account on the web beforehand) or drop me a line personally and email me at: j.leo@macprices.net.