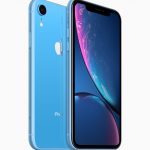 Sprint is offering customers who purchase one new iPhone Xs, Xs Max, or X a free second 64GB iPhone Xr. The iPhone cost is applied as a $31.25 bill credit, monthly, over an 18 month lease.
Requires two new lines or one upgrade and one new line.
More details are available on a Sprint's website.