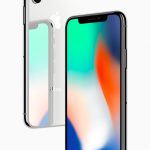 Sprint is offering the 2017 64GB iPhone X for $18.75 per month for 18 months, for a new line, when combined with a Sprint Flex lease. Offer is good from December 3, 2018 to February 7, 2019.
The fine print: "iPhone X 64GB $18.75/mo. after $18.75/mo. credit, applied within two bills. With approved credit, 18-month lease and new line of service. If you cancel early, remaining balance due."
Full details are available on Sprint's website.