Apple Expands Into The Smart Home Arena With Its HomeKit At CES 2019
NEWS: 01.09.19- Apple, Inc. was found at this year's Consumer Electronics Show, CES 2019, touting its HomeKit software platform which allows third party smart home devices made by partner vendors to be controlled on iOS devices and Mac computers using the Home app or Siri, its A.I.-powered digital virtual assistant.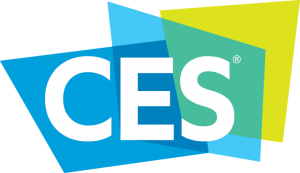 The week long event, held annually in Las Vegas, Nevada is the pinnacle of all consumer electronics shows and has been going strong for the past 50 years.
From the CES website:
"CES showcases more than 4,500 exhibiting companies, including manufactures, developers, and suppliers of consumer technology hardware, content technology delivery systems, and more; a conference program with more than 250 conference sessions and more than 180K attendees from 150 countries. …"
Apple generally has not participated at CES to showcase its own products and this year is no exception. The devices for the smart home are not its own products but created and sold by other companies that are the exhibitors at the show. The Cupertino, California based tech giant is technically only along for the ride since its technology, HomeKit, is secondary to the innovation in those devices, that software platform the glue that bonds all of them together into one shared ecosystem.
HomeKit was first announced at last year's Apple Worldwide Developers Conference, WWDC 2018 and since its release, the number of compatible smart home devices has continued to grow.
One of the media outlets covering CES 2019 is the website TechCrunch and they provided a list of just a handful of some of the smart home devices on the show floor that will be available for sale later this year.
• smart light switch: a product called Wemo by Belkin allows for lights to be controlled on the Home app or by Siri
• smart light and power strips: from a company called Eve that sells accessories integrated with HomeKit
• smart outlet: from a company called ConnectSense which is an electrical outlet that is installed in a wall and can have its power consumption monitored
• smart lock: a product called Premis by Kwikset is a touchscreen smart lock that can be controlled remotely with an Apple registered device
• smart lighting system: a product called The Nanoleaf Canvas that can respond to music while it creates different patterns
• smart doorbell: a company called Netatmo will be releasing a video enabled smart doorbell which allows one to see on their iPhone who is at the door
• smart air quality monitor: also by the company Netatmo will be a product which in addition to monitoring indoor air quality can measure humidity, temperature, and noise
The living room, the center of everyone's home, will also be connected to this ecosystem with major television makers joining the party, so to speak, as HomeKit support is integrated into smart TVs.
Cult of Mac, another website, reports that LG and Visio announced at CES 2019 that its smart TVs to be released later this year will have HomeKit support. In addition, with AirPlay 2 support as well, it negates the need to purchase an Apple TV and content can be shared directly onto those TVs. This follows an announcement earlier this year by Samsung — Apple's rival competitor in the smartphone market — which was the first to include support for AirPlay 2 in its smart TVs.
AirPlay 2 is a technology that allows one to share content like videos, photos, and music from Apple devices to an Apple TV, HomePod, and now third party smart TVs.
From the Apple website:
"Leading TV manufacturers are integrating AirPlay 2 directly into their TVs so now you can effortlessly share or mirror almost anything from your iOS device or Mac directly to your AirPlay 2 enabled smart TV. You can even play music on the TV and sync it with other AirPlay 2 compatible speakers anywhere in your home."
CES 2019, which began on Sunday, runs until this Friday, January 11. (For more information about the event, visit the official website).