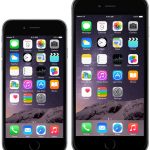 Boost Mobile is offering the 32GB Apple iPhone 6s and 6s Plus for $150 off MSRP plus a free $100 account credit. Their discount reduces the cost of a 32GB iPhone 6s to $299.99 and the 32GB iPhone 6s Plus to $399.99.
Details: "Buy a new iPhone 6s 32GB or iPhone 6s+ 32gb phone at Boostmobile.com. Activate your phone by signing up for a monthly plan and pay your full monthly charge by April 15, 2019 (Single-line plans only, excludes family plans). Receive a $100 credit on your account within four weeks of first month's payment."
Order online, then pick a Boost unlimited plan when the phone arrives. Boost Mobile is part of the Sprint network, and they offer plans beginning at $50 per month for one line. No annual contract is required. Offer is valid through March 31, 2019.