Think You've Got 5G On Your iPhone? Not So Fast!
FEATURE: 02.25.19- The next generation of mobile networks, 5G, is almost upon us but a handful of iPhone owners may think that they already have the new technology on their smartphones and are enjoying blazing fast internet speeds that their LTE counterparts don't yet have but the fact of the matter is, simply put, it's all clever marketing on the part of one particular wireless carrier.
**AD: Looking to purchase or upgrade to a new iPhone XR, XS, or XS Max? Before you shell out your hard earned cash, be sure to visit our daily iPhone price tracker for the lowest prices and latest deals right here on MacPrices.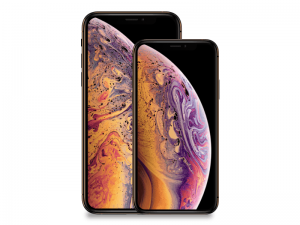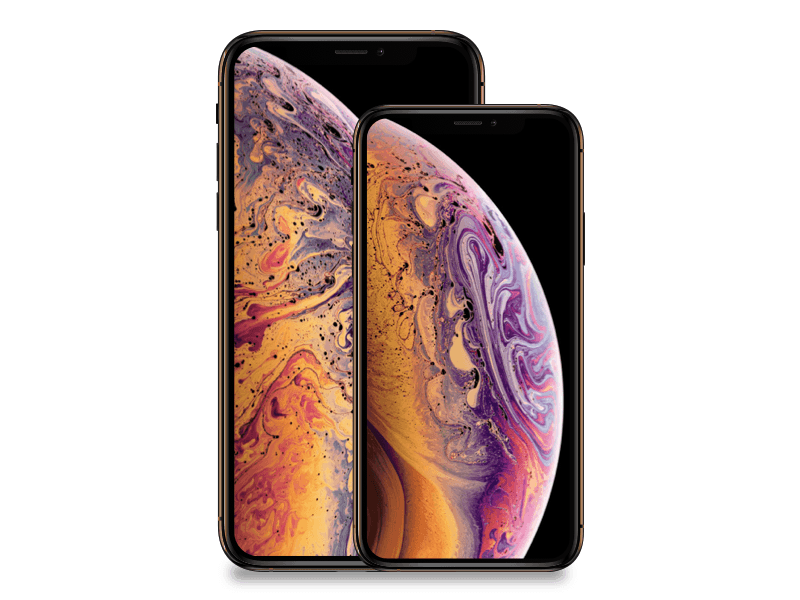 Certain smartphone owners — specifically those with an iPhone XS or XS Max (and a slew of Android devices) — whose wireless carrier is AT&T may have found that a new "5G E" indicator now appears just to the right of the signal bars in the status bar on top of their screens. At first glance, logically that would mean one has faster 5G network connectivity, however, contrary to what one's eyes see and what the mind may believe, the truth is that while one is getting a speed bump, albeit only nominal, 5G E is not true 5G.
What? How's that? Say that again?
5G E is not actually 5G, and to confuse people even more, is really just a souped up version of LTE that is a tad bit faster.
For comparisons of speeds, the following — along with a number of other pieces of information provided in this story — was sourced from an article about the topic on PCWorld magazine:
LTE: speeds from 20Mbps to 30Mbps
5G E: average speeds of 40Mbps (theoretically up to 400Mbps)
5G: speeds that match Wi-Fi (theoretically up to 1Gbps)
So how does — or how did — one get 5G E on their smartphone?
For the Apple crowd, those, and only those people, who are AT&T subscribers that have an iPhone XS or XS Max and have upgraded their software to iOS 12.2.x will have 5G E enabled on their smartphones provided their coverage area supports the slightly faster network. Other than that, the term, not applicable, applies.
Furthermore, the bad news is that having a 5G E enabled smartphone does not mean that one's device is 5G ready and owners of the iPhone XS and XS Max must upgrade to a newer handset when Apple is expected to release 5G enabled iPhone models some time next year with its 2020 lineup.
How did all of this confusion, and sleight of hand, occur in the first place?
What it all boils down to is competition among the four major wireless carriers: AT&T, Verizon, Sprint, and T-Mobile, all trying to be the first to rollout its own nationwide 5G networks. The first carrier on that list, AT&T, has used a marketing ploy to seemingly bring itself to the forefront by labeling its upgraded LTE network — which uses a technology called 4×4 MIMO and 256 QAM (by comparison, standard LTE speeds run at 2×2 MIMO) — as 5G E, the "E" standing for Evolution, and differentiating it from actual 5G.
AT&T first appeared to refer to its faster LTE network as "5G Evolution" in January 2018 but the technology had already been deployed earlier back in 2017. In an April 2018 company press release the wireless carrier began touting 5G Evolution and its faster speeds by stating that it offers speeds two times faster than standard LTE.
According to Mike Peterson of the Apple-centric website iDrop News, when the 5G E icon first started showing up on Android smartphones this past January, T-Mobile was quick to take the opportunity to throw some shame at AT&T for its misleading branding.
Last month at CES 2019 — the annual Consumer Electronics Show held in Las Vegas, Nevada — AT&T Communications CEO John Donovan was said to be happy to be causing consternation for competitors and wouldn't be backing down from its misleading "5G" advertising according to reports editor Jacob Kastrenakes of the website The Verge.
Donovan, answering the backlash from competitors, said the following up on stage during the event:
"Every company is guilty of building a narrative of how you want the world to work. And I love the fact that we broke our industry's narrative two days ago, and they're frustrated and they're gonna do what they're gonna do."
Brian Heater, hardware editor of the technology news website TechCrunch, wrote that AT&T's adoption of the 5G Evolution label has already been controversial among industry followers and fellow carriers alike for watering down the meaning of next generation connectivity. He reported earlier this month that Sprint is looking to do something about it and the competing wireless carrier filed a lawsuit against AT&T for what it called false advertising and deceptive acts relating to 5G E and the suit notes that calling the network "5G E" does not make it a 5G network.
With the 5G E label, AT&T called itself the first U.S. company to introduce mobile 5G service in late 2018, similar to tactics it used ahead of the rollout of LTE, according to Heater.
In a statement provided by AT&T to the website Engadget — whose parent company happens to be Verizon (which itself was not silent on the matter either) — in response to the suit by Sprint, the wireless carrier stated it would fight the lawsuit while it continues to deploy 5G Evolution in addition to standards-based 5G.
The following is taken directly from the company statement submitted by AT&T:
"We understand why our competitors don't like what we are doing but our customers love it. We introduced 5G Evolution more than two years ago, clearly defining it as an evolutionary step to standards-based 5G. 5G Evolution and the 5G E indicator simply lets customers know when their device is in an area where speeds up to twice as fast as standard LTE are available. That's what 5G Evolution is and we are delighted to deliver it to our customers."
---
Note from the Author: for full disclosure, this writer has been a customer of AT&T since 2008 when purchasing his first iPhone, the iPhone 3G, and prior to that was a customer of Sprint. This writer in no way endorses AT&T as one of its current customers — or as a former customer of Sprint — and that fact had no bearing on the content of nor the impetus for writing this article.