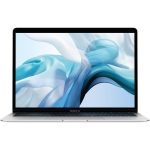 Get a new 2019 13″ 1.6GHz/128GB MacBook Air for $989.99 on Google Shopping today. That's $110 off Apple's MSRP and the cheapest price currently available for the Space Gray version. Shipping is free. Choose the merchant offering this model for $989 on their page. This is the same MacBook Air sold by Apple in its retail and online stores:
– 2019 13″ 1.6GHz/128GB Space Gray MacBook Air: $989.99 $110 off MSRP
Update:
Sold out! Google Shopping's next cheapest merchant price for this model is now $1034.99.