Time Running Out For iPhone 5 Users To Update Software To Quash GPS Glitch
NEWS: 11.01.19- As daylight savings time ends this weekend and people across the United States set clocks back one hour on Sunday at 2:00 AM DST in each one's local time zone to revert back to the universal standard used around the globe, one specific group of Apple smartphone users only have a little more than 24 to 36 hours from today to enact a crucial software update for their devices before the minutes and seconds tick by and run out and they suffer a setback that will render their particular iPhone model inoperable moving forward.
It's no secret that smartphone sales have declined in recent years due to high prices — just look at the $1099 price tag of this year's high end flagship model, the iPhone 11 Pro Max — especially with wireless carriers no longer offering two-year contract subsidies, encouraging users as a result to hang on to their generations old Apple smartphones even longer for budgetary concerns. If one personally belongs to the handful of a minority of users still using an older iPhone 5 handset, listen up very closely because one needs to update the version of their software now in order to keep using and enjoying one's device before time runs out!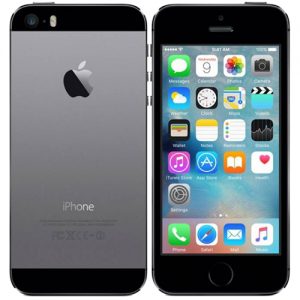 **AD: Still hanging on to an iPhone 5 or other previous generation Apple smartphone model? One need not worry about breaking one's personal budget as MacPrices has complete and extensive information on the lowest prices and latest deals & discounts on all of the iPhones currently for sale! Before making a purchase, make sure to check out the exclusive iPhone price tracker right here on this website!
In a recent document from Apple Support published on the topic — posted on October 26, 2019, exactly seven days / one week ahead of the important deadline for affected customers — , the Cupertino, California-based tech company warns users of the iPhone 5 to update their device's software to iOS 10.3.4 (the latest version available and compatible for that particular model iPhone) by 12:00 AM UTC on November 3, 2019 in order to maintain accurate GPS location and to continue functionality of key features on the handset. Ones such as the App Store, iCloud,Mail, Safari, and other vital services which rely on the correct date and time to be set on the now seven year old smartphone that was originally released in 2012.
The problem stems from an issue regarding GPS time rollover glitch which occurred earlier this year in April that affected various products from other companies enabled with global positioning systems.
Apple reports that its affected devices will not be impacted until just before 12:00 AM UTC on November 3 Which falls on Sunday.
In addition to the iPhone 5, one other affected iPhone version including some specific iPad models are as follows:
iPhone 4S
iPad (4th generation / Wi-Fi + Cellular)
iPad (3rd generation / Wi-Fi + Cellular)
iPad 2 (Wi-Fi + Cellular ? CDMA models only)
iPad mini (1st generation / Wi-Fi + Cellular)
(Apple notes that the GPS issue does not affect any iPad models that are Wi-Fi only or the iPod touch. It also does not affect iOS devices newer than those listed above.)
To avoid the problem, Apple recommends that one simply perform an over-the-air software update to iOS 10.3.4 if one hasn't already done so. To check if one's own iPhone 5 does — or does not — have the most recent version of the company's mobile operating system installed on the device, open the Settings app and tap on General and then About and check the number labeled next to Software Version to confirm whether or not the software update in question will have to be performed.
Apple warns users that if one does not perform the software update wirelessly directly on one's device before the cutoff time — which, of note, can occur just a couple of hours prior to 12:00 AM UTC — then the action required will be to backup and restore the iPhone 5 using a Mac or PC as over-the-air software updates and iCloud Backup will no longer work on one's device due to the GPS time rollover issue.
The company suggests that iPhone 5 users update the software on one's device before 12:00 AM UTC based on local time zones in one's geographical area and to assist its customers with this, has provided an external third party link to a map on the website timeanddate.com in order for one to easily determine the difference between UTC and one's own local time zone.