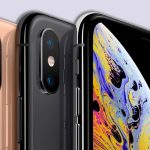 Purchase an Apple iPhone XS at Sprint, and get a second 64GB iPhone XS for free. Requires 2 new lines or 1 upgrade-eligible line and 1 new line. Offer is valid from 1/10/20 to 2/13/20.
The fine print: "iPhone XS 64GB $37.50/mo. Second iPhone XS 64 GB $0/mo. after $37.50/mo. credit, applied within 2 bills. Reqs 2 new lines or 1 new and 1 upgrade, 18 month leases, and approved credit. If you cancel early, remaining balance due. Excludes tax."
Sprint's deal is live on their website now.