Siri, Apple's AI-Powered Virtual Assistant, Now Equipped To Provide Tool For Self Diagnosis Of Coronavirus
FEATURE: 04.01.20- Apple's virtual assistant powered by AI (artificial intelligence), Siri, can answer almost any question you throw at it, from asking for today's weather forecast to where the nearest Starbucks is located, but, a very important and crucial query you may not have thought to ask, a topic it is now equipped to provide a self-diagnosis tool for, is one that can be most helpful during the coronavirus (also known as COVID-19) global pandemic.
On this April Fools' Day, no one on this planet would dare to call you a, fool, for wanting to self-diagnose symptoms that you're not sure of and whether they may be just Spring allergies, a cold, the flu, or worse: the coronavirus. With the majority of tests currently only available for people with a doctor's referral provided that they are either exhibiting characteristic signs of the virus and/or have been exposed to someone who has tested positive for COVID-19, what can you do at home as you are sheltering in place, practicing social distancing, and keeping isolated from the entire world, all while fearing the worst case scenario of the four possible ailments you may have?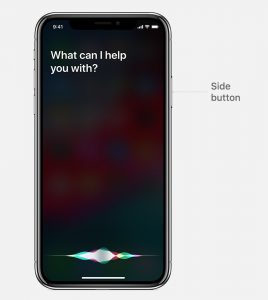 All you have to do is to summon Siri and ask it the question, "how do I know if I have the coronavirus?"
Earlier this week, iPhone Life magazine posted a tutorial on its website on how to ask Siri about COVID-19 and get help fast. (The web post was part of the publication's free "Tip of the Day" series sent to e-mail subscribers as a daily electronic newsletter sent to their inbox of which the one in reference arrived to readers on Monday).
The magazine began the tutorial with information every iPhone user already knows, instructing users to use one of three methods for activating Apple's AI-powered virtual assistant. You simply can use "Hey Siri" hands free or hold down either the Home or side button (whichever is applicable for your particular device). Alternatively, you also can use the Type to Siri feature instead of using your voice.
After you ask the original query in question, doing so will elicit the response from Siri, "If you're worried you might have coronavirus, a few questions can help you understand your situation. Ready to begin?" (a key point iPhone Life left out of its tutorial).
Siri then, according to the magazine, will take you through a series of prompts, and, depending on how you answer, will respond in one of three ways:
no symptoms- Siri will send you to the CDC guidelines for prevention
mild symptoms- Siri will give you a list of telehealth providers
severe symptoms- Siri will tell you to call 911
If you've been directed to a telehalth service, the magazine then instructs you to select "Learn more" on the App Store to continue and afterwards, to choose the app you want to use to reach a health care provider.
According to iPhone Life, if you're worried about cost, these telehealth providers accept most insurance (including Medicare to which restrictions for those recipients have been temporarily removed for COVID-19).
CNBC was the first to break the news that Apple had updated the software of its AI-powered virtual assistant to provide iPhone users with a step-by-step questionnaire if they ask Siri variations of the question in regard to the coronavirus. According to the business and financial news oriented division of NBC News, , the update appears to have been made on March 21 when users — and CNBC itself — started to notice it (the self diagnosis tool) become available on their devices.
The cable news channel reported that Siri will ask users if they're exhibiting the three characteristic signs of the virus: a fever, dry cough, or shortness of breath.
Next, the following will result based on one's answers (as detailed in the CNBC report):
if people say their symptoms are not extreme or life threatening, Siri instructs them to stay home and avoid contact with others
if their condition becomes more severe, Siri advises persons to contact a medical provider
for those people who say they have extreme or life threatening symptoms, Siri will advise them to consider calling 911
CNBC also reported — just as iPhone Life magazine did — that Siri provides users with a link to the App Store, where they can download telehealth apps and potentially receive virtual consultation.
According to a spokesperson with Apple (who the cable news channel got in touch with), the answers from Siri are from the U.S. Public Health Service, a division of the U.S. Department of Health and Human Services (HHS), as well as the U.S. Centers for Disease Control and Prevention (CDC).
Apple officially acknowledged the update to Siri in a March 27 press release which was in regard to its new screening tool and set of resources based on the latest guidance from the CDC designed to help people stay informed and take the proper steps to protect their health during the spread of COVID-19 in the U.S. and around the world.
"The COVID-19 app and website allow users to answer a series of questions around risk factors, recent exposure, and symptoms for themselves or a loved one. In turn, they will receive CDC recommendations on next steps, including:
guidance on social distancing and self-isolating
how to closely monitor symptoms
whether or not a test is recommended at this time
when to contact a medical provider
This new screening tool is designed to be a resource for individuals and does not replace instructions from healthcare providers or guidance from state and local health authorities."
According to Apple (as written in the press release), the app and website also offer access to resources to help people stay informed and get the support they need. Users will receive answers to frequently asked questions (FAQs) about COVID-19, including who is most at risk and how to recognize symptoms.
Per the Cupertino, California-based company, anyone in the US who is 18 years or older can access the screening tool and resources by downloading the COVID-19 app on the App Store or visiting apple.com/covid19.
On the service provided by Siri (with self-diagnosing the coronavirus), CNBC reported that it is only intended for users in the U.S. and it is not known if, or, when, the service will be expanded internationally.
Apparently, Siri on other devices running the latest version of the iOS software —such as an iPod touch or an iPad not running iPadOS (although the iPadOS software has been confirmed to work too) and not just the iPhone — and even hardware running the latest version of the MacOS software as well can answer the question whether one may have the coronavirus. Similar tests run on watchOS with a Wi-Fi only Apple Watch could not answer the same query (Wi-Fi + cellular enabled watches were not tested).
Interestingly enough? This is what the Apple AI-powered virtual assistant says when you ask if Siri itself has the coronavirus:
"I'm fine, and I want you to stay safe and healthy. If you're concerned, you can ask me, 'How do I know if I have coronavirus?'"
---
A Note from the Author: this writer is a contributor to iPhone Life magazine and its website (check out his blog) and primarily has written content geared toward the visually impaired user of the Apple smartphone — being one himself — providing tips and tricks for its use.