Apple CEO Tim Cook To Appear Before House Anti-Trust Subcommittee To Defend Company's Business Practices
NEWS: 07.29.20 – Apple CEO Tim Cook will be appearing before members of Congress today to defend the Cupertino, California-based company's business practices in a hearing which will be held in the United States Capitol in Washington, D.C.
In advance of today's hearing, on Tuesday, the technology news site TechCrunch previewed what to expect from the anti-trust, in its own words, "showdown," between Congress and the CEOs of the world's foremost powerful companies — Apple, Google, Facebook, and Amazon — which the website reported are widely regarded as having reshaped the consumer world both within the tech industry and beyond). Each respective company's chief executive officer, through sworn testimonies, will be defending (according to the report) the, in the website's words, "vast empires," they've built.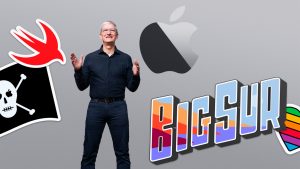 The tech-oriented publication, Wired magazine, reported that this, in its own words, "event," could be historic.
At the hearing, which is being coordinated and conducted by the anti-trust subcommittee of the House Judiciary Committee, CEOs Tim Cook, Sundar Pichai, Mark Zuckerberg, and Jeff Bezos — the chief executive officers of four of the top six most valuable companies in existence — will be facing questions about how Apple's, Google's, Facebook's, and Amazon's (respectively and in no particular order) business practices propelled them into the market, in the words of TechCrunch, "dominant giants," that they are today. In addition, the technology news site reported that as part of the year-long investigation, it expects the congressional body to touch base on issues such as: competition (a key issue to members of Congress, innovation, data privacy, as well as the free press (as it pertains to each company).
On what to Watch for, Wired reported that The theme of the day will revolve around how the four companies, each among the most valuable in history, have built their economic power and whether they are using it in ways that help or harm American society.
As far as Apple is concerned, the magazine reported that the case against the company will be the easiest to follow and that the hearing will focus on the following issues:
the case against Apple is likely to revolve around the App Store
app developers have complained, all the way to the Supreme Court, that the 30% cut Apple takes of all revenues from its App Store is unfair
Apple also has been accused of discriminating against, or, ripping off, apps that compete with the company's own offerings
One of the major areas of concern from lawmakers is the effect that each companies' respective online platforms (such as Apple's practices with its App Store) have on competition in the internet era and today's hearing is to determine whether any laws need to be changed to deal with problems in regard to such.
In its defense, Apple last month released research which suggested that its 30% commission (from app developers who sell their apps through its App Store) is, as reported by Wired, "not unusual," and, according to the magazine, was comparable to what rivals like Google and Amazon, for instance, charge for apps on its own online platforms.
According to Apple, the study — conducted by independent economists — revealed that the direct payments made to app developers were just a fraction of the total when sales from other sources (e.g., physical goods) are calculated. The company also reported that it, in its own words, "only," receives a commission from the billings associated with digital goods and services, with more than 85% of the $519 billion in commerce from 2019 accruing solely to third party businesses.
In what could be construed as an egregious example of anticompetitive behavior by the Cupertino, California-based company, Wired reported that in a testimony against Apple, the chief executive officer of Tile claimed that the Find My app (which can track a customer's lost iPhone or iPad) was changed in order to mimic Tile's tracking software. The CEO also claimed that after that, the Apple Store stopped selling Tile products both online and in retail locations.
The business news site, Business Insider, reported in April of this year that Tile — a company whose flagship product is a tracking device that helps people find lost items (e.g.,keys or wallets) by attaching to said items paired with a smartphone app which allows the items' location to be tracked via Bluetooth — accused Apple of anticompetitive behavior which reportedly has been rumored to be working on an equivalent rival accessory of its own (dubbed "Apple Tags" or "Apple airTags"). According to the website, Tile first appeared before the House Judiciary committee back in January to testify as part of a wider hearing on alleged anticompetitive behavior by tech giants in the U.S., among them, Apple, Google, Facebook, and Amazon, (the four companies whose CEOs will be appearing before members of Congress today).
The stakes will be high for lawmakers questioning the CEOs because, as Wired reported, for decades, these Silicon Valley companies have been permitted to expand essentially free from government regulation and past congressional hearings have given the impression that, as the magazine put it, Congress couldn't tame them even if it wanted to. The hearing will be a major test of whether federal lawmakers finally understand what makes these big Technology conglomerates, in the tech-oriented publications words, "tick," and, if they have a vision for how to make it, "tick," differently.
While there have been a number of Congressional hearings examining tech companies in recent years — Apple's Cook previously testified before Congress in 2013 (in regard to the company's tax practices)— usually, according to TechCrunch, the company's lead counsel is sent as opposed to its CEO.
Due to the ongoing global pandemic, Wired reported that the four CEOs will be appearing remotely at today's hearing via video conference.
The hearing, which will examine the dominance of Apple, Google, Facebook, and Amazon — in regard to each company's online platforms and market power — will begin at 12:00 P.M. EDT and, according to TechCrunch, given the breadth of relevant topics that will be addressed by the CEOs of the four, in the technology news site's words, "deeply influential," companies, as a result, their respective testimonies may last all day.
For additional information on the hearing, visit the House Judiciary committee's official website at: https://judiciary.house.gov.