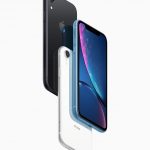 Total Wireless has the 64GB iPhone XR on sale for $399.99 including a no-contract data plan. With the introduction of the iPhone 12, Apple has chosen to offer the iPhone XR as a $499 price leader. Total Wireless' price is $100 off this MSRP. Data plans start at $25 per month for 1GB and range up to $100 for 100GB.
This offer is also available at sister companies Simple Mobile and Straight Talk.
For the latest prices and sales, see our iPhone Price Tracker, updated daily.