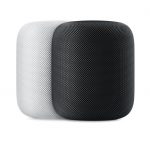 Other World Computing has clearance, new, Apple HomePods on sale for up to $25 off Apple's original MSRP. Available while supplies last:
– HomePod Space Gray: $278.75 $21 off MSRP
– HomePod White: $274.75 $25 off MSRP
These are the same HomePods that were sold by Apple in their retail and online stores.
Keep an eye on our HomePod Price Tracker for the latest deals and sales from Apple and its resellers.