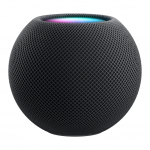 Apple reseller Expercom has Space Gray and White HomePod minis on sale today for $89 shipped. Their price is $10 off Apple's MSRP, and it's currently the only sale price available for a HomePod mini among Apple's resellers.
For the latest prices & sales, keep an eye on our HomePod Price Tracker, updated daily.
Update 4/14:
Expercom's sale has ended, and their prices have returned to Apple's MSRP of $99.