4 days only: $10 off HomePod minis on Sams Club's online store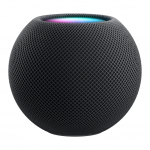 Sams Club has Apple HomePod minis on sale for $89.98 for 4 days only, ending on Saturday, July 24th. Their price is $10 off Apple's MSRP, and both Space Gray and White colors are available. Sale price is for online orders only, in-store price may vary. Order online and choose free shipping or free local store pickup, if available. Sams Club membership required.
For the latest prices & sales, see our HomePod Price Tracker, updated daily.