Apple To Implement New Program For DIY Repairs Of Macs and iPhones 'Early Next Year'
NEWS: 11.19.21 – Apple's customers will soon have a new option for getting products repaired outside of the company's Genius Bar.
In 2019 — according to an October 2020 report published in the New York Times with regard to the "right to repair" movement gaining ground — Apple said it would give Independent Repair Providers (IRPs)the same parts and other tools for iPhone repairs as it provides to Apple Authorized Service Providers (AASPs). Now, the Cupertino, California-based company is taking it a step further by allowing consumers to repair its products in the comfort of their own homes.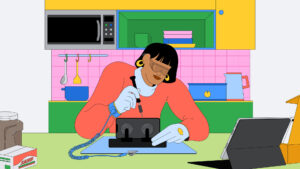 Debuting first for the iPhone (iPhone 12 and iPhone 13 models only) and followed by Macs featuring Apple silicon, the new Self Service Repair option will be available early next year in the U.S. (which will expand to additional countries throughout 2022) giving Apple's customers, who are comfortable with performing their own repairs, access to genuine parts, tools, and service manuals directly from the company.
**AD: For the lowest prices, best deals, and latest discounts on all Apple products, consult the award winning and exclusive price trackers on MacPrices. Pricing updated daily, seven days a week!
Genuine Parts & Tools From Apple
According to a press release from Apple with regard to its new Self Service Repair option, a customer will place an order for the genuine part and/or tool using the Apple Self Service Repair Online Store. The new store will offer more than 200 parts and tools enabling consumers to complete the most common repairs on the company's products.
Following the repair, Apple indicates that customers who return their used part(s) for recycling will receive credit toward their purchase.
To ensure a customer can safely perform a repair, Apple stresses that it's important for the individual to first review the service manual for the product involved (also available via the Apple Self Service Repair Online Store). The new Self Service Repair option, per the company, is intended for individuals with the knowledge and experience of repairing electronic devices. For the vast majority of customers, however, the safest and most reliable way for consumers to get products repaired is to visit an AASP or an IRP with professional technicians who are certified and use genuine parts and tools.
Apple reports that the initial phase of the program will focus on the most commonly serviced modules on the iPhone, such as the battery, display, and camera. The ability for additional repairs (e.g., the Mac) will be available later next year.
Consumers who are capable of performing repairs themselves, per Apple, will be joining more than 5,000 AASPs and 2,800 IRPs who already have access to these genuine parts, tools, and service manuals.
"Creating greater access to Apple genuine parts gives our customers even more choice if a repair is needed," says Apple COO, Jeff Williams, in the press release. "In the past three years, Apple has nearly doubled the number of service locations with access to Apple genuine parts, tools, and training, and now we're providing an option for those who wish to complete their own repairs."
'Everyone Is A Genius'
According to a report from iFixIt — the San Luis Obispo, California-based company which, since 2003, has provided "how to" guides and unofficial repair manuals on its website for repairing products (as well as an online store that sells third party parts and tools to fix them) — this new Self Service Repair option invalidates many of the arguments that Apple, and other manufacturers, have used against the consumer and their right to repair.
iFixIt reports that Apple has long claimed that letting its customers repair their own devices would be dangerous, both to the individual and the products they own. Apple's landmark announcement is, in iFixIt's own words, "a remarkable concession" which finally acknowledges that consumers have the technical know-how to fix things themselves.
However, Apple's new Self Service Repair option, as iFixIt notes, isn't the open source repair revolution that the San Luis Obispo, California-based company has been seeking through its fight for the right to repair.
According to a report from Tech Crunch, the news comes during a time of increasing push for right to repair legislation that has been opposed by some of the biggest names in consumer electronics (Apple among them). As smartphones have become more advanced, the devices have become increasingly more difficult to repair at home (e.g., the iPhone). Advocates of increased repairability have cited numerous concerns such as planned obsolescence and the growing problem of e-waste across the globe (the latter something the media outlet notes has been a cause championed by the Cupertino, California-based company over the last several years through its environmental-related initiatives like its trade in and recycling programs which are available at the company's retail store locations around the world).
TechCrunch reports that performing these repairs at home won't void the warranty, but notes that it might be voided if an individual manages to further damage the product in the process of repairing it themselves. Additionally, Apple hasn't yet listed specific prices for the genuine parts, tools, and service manuals that will be sold in the Apple Self Service Repair Online Store.
At this time, there is also no word yet whether or not consumers will be able to use Apple's official repair software to restore things on the iPhone such as battery health readings, TrueTone features, or remove warnings on non-genuine parts procured from third party sources, but as iFixIt notes, it's highly unlikely that it will be provided to customers through the Self Service Repair option (outside of official use by AASPs and IRPs).
---
Related Reading: from this column's article archives (July 2019) – Need Apple Product Service Or Repair But No Genius Bar Nearby? The Geek Squad Can Provide Assistance