Holiday Sale: How to get the 512GB M1 Mac mini for only $749, save $150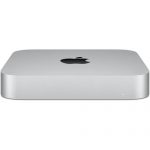 Amazon has the Apple M1 Mac mini with a 512GB SS on Holiday sale for $150 off Apple's MSRP, only $749 shipped:
– Mac mini M1 CPU/512GB SSD: $749.99 $150 off MSRP
Stock was very limited at the time of this post. Their price is the lowest we've seen for this model anywhere this holiday shopping season. Be sure to purchase from Amazon rather than a third-party seller. For the latest prices and sales, keep an eye on our Mac mini Price Tracker, updated daily.