M2 MacBook Air vs M2 MacBook Pro, what is new?
With the introduction of their new M2 processor, Apple released a completely redesigned 2022 13″ MacBook Air. At the same time, Apple released a 13″ MacBook Pro with an M2 CPU, but kept much of the existing design. Both models take advantage of Apple's M2 processor and offer a performance increase of up to 40% over the previous-generation M1 models. Starting at $1199, the MacBook Air also features a host of new features and technologies that make it seem much more competitive than the $1299 13″ MacBook Pro and some of its aging features that Apple did not upgrade.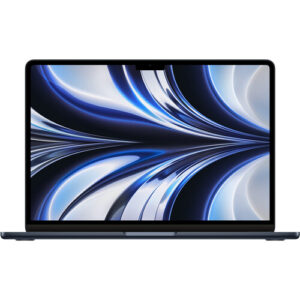 So what does the $100 cheaper M2-powered MacBook Air get you?
– A new design similar to the new 14″ and 16″ MacBook Pros
– A slimmer 2.7 pounds and only 0.44 inches of height
– 13.6″ Liquid Retina display
– MagSafe power adapter
– 1080p web cam
– Option for fast charging with Apple's new 35W adapter
– Function row on the Magic Keyboard, not the Touch Bar
– 4 speaker sound system
The 13″ MacBook Pro, on the other hand, has a 20 hour battery vs 18 hours in the Air. It also includes the aforementioned Touch Bar. However, the MacBook Pro is heavier and thicker, retains its 720p FaceTime camera, has only 2 speakers, offers an older display, and is no faster or efficient than the MacBook Air.
The Airs newer design and technologies make it a better choice for many consumers for now. Is Apple working on a 13″ MacBook Pro redesign that will make it much more competitive, or are they relegating it to the back burner in favor of the 14″ MacBook Pro? Time will tell.