HomePod minis are on rare sale for $89, $10 off MSRP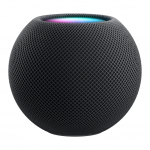 Expercom has HomePod minis on sale for $89 shipped. Their sale price applies to all mini colors and represents a rare HomePod sale price. All colors are in stock today with estimated delivery in 3-7 days.
See our HomePod Price Tracker for the latest prices and deals from Apple and its resellers.