New today at Apple: 13-inch M2 MacBook Pros for $130-$150 off MSRP, Certified Refurbished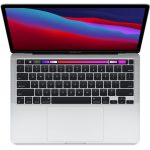 Apple 13″ MacBook Pros with M2 CPUs in stock and available today starting at $1169, Certified Refurbished, and ranging up to $150 off original MSRP. These are the cheapest 13″ M2 MacBook Pros for sale today at Apple, and all configurations are in stock with free delivery. Apple's one-year warranty is included, shipping is free, and each MacBook has a new outer shell:
– 13″ M2 MacBook Pro/256GB SSD/Silver: $1169, $130 off MSRP
– 13″ M2 MacBook Pro/512GB SSD/Space Gray: $1349, $150 off MSRP
Note that stock status may vary–check Apple's site for the latest info. We'll add other configurations to our price tracker as they become available at Apple. For the latest sales & prices, see our 13″ MacBook Pro Price Tracker.