Black Friday Week sale: $150 off Apple 13″ M2 MacBook Pros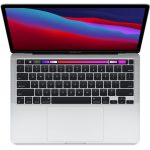 Expercom has new 13″ MacBook Pros with Apple M2 processors in stock and on sale today for $150 off MSRP as part of their Black Friday 2022 sale. Shipping is free:
– 2022 13″ MacBook Pro M2 CPU/256GB SSD: $1149, save $150
– 2022 13″ MacBook Pro M2 CPU/512GB SSD: $1349, save $150
Additional discounts are available on configurations with extra RAM or storage. For the latest prices & sales, keep an eye on our 13″ MacBook Pro Price Tracker, updated daily.