Apple to release more products this year to compete in the smart-home market — Gurman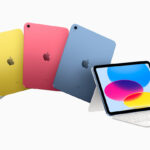 Mark Gurman, in this weeks's Power On newsletter, states that Apple may be looking to increase its marketshare in the smart-home market this year by offering new and updating devices geared toward HomeKit, FaceTime, Siri, and video watching. With most of the M2-powered Macs now in the market, Apple will be focusing on 3nm M3 chip manufacturing in the hopes of higher performance and lower power consumption in the next year or so. In the meantime, Apple may be working on updated Apple TV boxes, stand-alone displays, and perhaps a low-priced iPad to compete in the smart-home market.
Last week's return of the full-size HomePod, with its new sensors, is Apple's first smart-home product release this year.