Will Apple introduce a 15″ MacBook Air?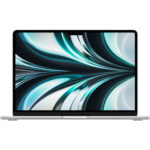 Apple is reportedly planning to launch a new 15-inch MacBook Air laptop in the second quarter of 2023, possibly as early as April. This would be the first 15-inch model of the Air lineup, and the rumors suggest the laptop will feature the same design and build quality as the current 13-inch model. It is also rumored that the laptop will come with a higher resolution display and more powerful hardware, making it a great choice for those looking for a more capable and powerful laptop.
Apple could choose to offer the 15″ MacBook Air with an M2 Pro CPU and also include updated WiFi and Bluetooth technologies. A higher resolution display could take advantage of the M2 Pro CPU to offer better graphics capabilities. For pricing, we would expect a 256GB SSD version to come in below the 14″ MacBook Pros $1999 starting price and perhaps fall in the $1299-$1499 range. However, at this time, the exact specifications are yet to be determined, so stay tuned for more updates.