It's The Best Of Times To Be An Apple Laptop Fan – The 'Book Mystique
Last week Apple updated its base MacBook Air models with slightly faster processors and a $100 price cut across the board, meaning that the 128 GHz 11.6-inch Air now starts at $899.00 (compare prices). You can also still upgrade to a 1.7 GHz Core i7 CPU for a $150 premium.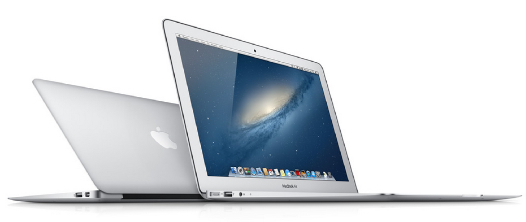 ">
That's still substantially more expensive than cheap-o Windows PC laptops frequently offered for $500 or less, but $899 is well within the wheelhouse of Ultrabook compliant PC units, and the MacBook Air is still a premium quality and performance laptop, and not a stripper special in a plastic housing. You can now get a 13-inch MacBook Air for just under the psychologically-significant $1,000 price point. And all MacBooks come loaded up with Apple's iLife and iWork productivity suite software. These early-2014 MacBook Airs are also the least expensive laptop computers Apple has ever sold save for an education-only model of the old-school polycarbonate MacBook that also sold for $899 a few years back.
"With MacBook Air starting at $899, there's no reason to settle for anything less than a Mac," says Philip Schiller, Apple's senior vice president of Worldwide Marketing in a release. "Macs have never been more popular, and today we've boosted the performance and lowered the price of MacBook Air so even more people can experience the perfect everyday notebook." So true.
At least it is in the U.S. Apple Canada customers get the speed bump, but not the price reduction. The price points on the Apple Store Canada remain at CAN$999 for the 128 GHz 11.6-inch Air and CAN$1,099 for the 128 Ghz 13-inch base model. Presumably, Apple would argue that the Canadian dollar has depreciated roughly 10 percent against the greenback since those prices were originally pegged, so they still represent a price cut of sorts — or at least prices haven't gone up on the Airs as they have for Canadians on the MacBook Pros and iPads.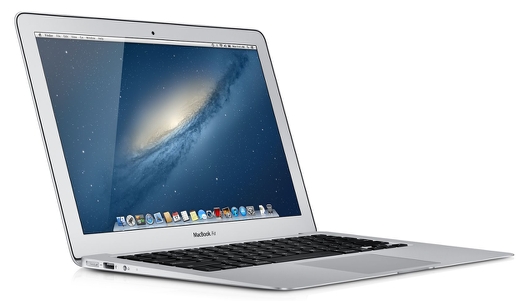 Primate Labs' John Poole has posted Geekbench 3 results for the mildly refreshed MacBook Airs. The base 11.6-inch and 13.3-inch MBAs now come with a 1.4 GHz Haswell GPU, which has displaced the 1.3 GHz Haswell chip that was introduced nearly a year ago in a major upgrade. The Airs also received a $100 price cut. Standard RAM remains at 4GB of 1600MHz LPDDR3 memory for all models, which can be upgraded to 8GB only at the time of original purchase.
Poole reports that the 7% increase in processor clock speed with no changes in Intel's processor technology delivers a 5-7% increase in performance, which is about what he expected. Specifically, the new 1.4 GHz machines (13-inch) deliver a Geekbench 3 score of 2538 vs. 2370 for the mid-2013 model. Ergo, a welcome performance enhancement, but nothing to get up in the night and write home about — or induce buyer remorse in those of us who've bought the original 1.3 GHz Haswell Airs.
Regarding MacBook Airs in general, however, Poole observes that comparing the speed of the Haswell models with results for the 2011 and 2012 models is much more interesting, noting that MacBook Air base model single-core i5 performance has improved by almost 45 percent since 2011, and by almost 20 percent since 2012. Consequently, moving up from a '11 or '12 model to one of the new 1.4 GHz Haswell units will deliver a substantial performance increase, and the price cut sweetens the value equation.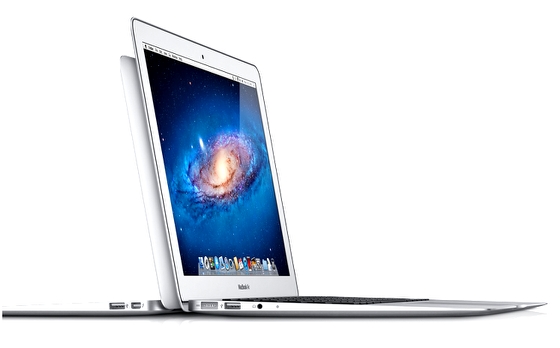 It bears noting that rumor currently has it that Intel's next-generation Core processors, code-named Broadwell, which had originally been projected for a 2014 release, have been pushed back to early 2015, and other rumors that the Airs will get Retina displays in another upgrade later this year persist, so if you find the prospect of an ultra high resolution Air compelling, you might want to continue with your current MacBook until it's more clear how things are going to shake out.
However, it's highly unlikely that last week's price cut could survive a Retina panel being grafted in, nor would the current machines' prodigious battery life, which would incline me to still prefer the current machines' very respectable screen resolution and long runtime.
PC Mag's Joel Santo Domingo observed this week that if a Retina resolution screen on the 11-inch MacBook Air bumped the price to $1,200 from of $899, "the upgrade may not be worth it for some." I agree, and the "some" would likely include a strong majority of aspiring MacBook Air buyers. Santo Domingo asks rhetorically: "Would it be nice to have a redesigned MacBook Air of either size with a Retina display? Yes, yes it would. Is it necessary at this time? No, no it's not." Again, I agree. Be careful what you wish for.
Personally, I'm skeptical about the current MacBook Air form factor, which dates back to late 2010, ever being offered with Retina displays, in which case last week's speed bump and price reduction becomes more explicable as a realignment of product placement to make room for an all-new Retina MacBook Air design to slot in between the current base MacBook Air models — which would be continued as Apple's price-leader laptops — and the $1,299 13-inch MacBook Pro with Retina display. Phil Schiller's "everyday notebook" reference above is also possibly a cue to what's shaping up.
There are also rumors of such a completely new design thin and light Apple laptop with a 12-inch Retina display, possibly with an Apple in-house A8 processor instead of Intel inside, no cooling fans, fewer inputs and outputs, and a new click-less trackpad. I think a shift away from Intel silicon in Macs is somewhat dubious for this year, but that in the future it's probably inevitable, along with further convergence of OS X and the iOS, and and iOS version with keyboard and mouse support.

Apple has been on a bit of a roll with the Mac — mostly MacBooks — lately, especially in the context of a generally depressed PC market, selling 4.1 million Macs equating to $5.5 billion in revenues during the quarter. Q2/14 Mac sales were up five percent year over year, and Apple Vice President of Finance Luca Maestri noted during the company's Q2 financials conference call last month that Mac global market share has increased in 31 of the last 32 quarters, with CEO Tim Cook observing that Mac sales were up a whopping 13 percent in the huge China market against the backdrop of a IDC general PC market forecast of negative eight percent.
Generally speaking, there's never been a better time to be an Apple laptop user.