Apple Commentary
By MacPrices.net Editor Steve H.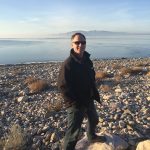 Steve founded MacPrices in 1998 and has been its editor. Before that, he was Founder & Editor of PowerBook Central from 1996 until that site was closed in 2015. Steve has been an Apple Developer and Apple Affiliate Partner for over 20 years.
Steve first started using Macs in the mid-1980s. His first personal Mac was a PowerBook 165c.


Latest MacPrices editorials: