Apple to upgrade iPad mini with faster processor in 2023, postpone or cancel iPhone SE 4 — Ming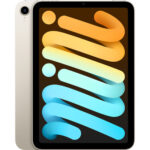 According to analyst Ming-Chi Kuo, who has a decent track record of predicting future Apple products, a folding iPad mini is no longer in the works at Apple, likely due to the eventual cost of such a product. Instead, Apple will likely replace its CPU in late-2023 with an M-version and use that as a main selling point.
Ming also states that Apple is delaying or perhaps cancelling an iPhone SE 4 due to lower than expected demand. Whether the iPhone SE is cancelled outright or just repositioned is yet to be determined.